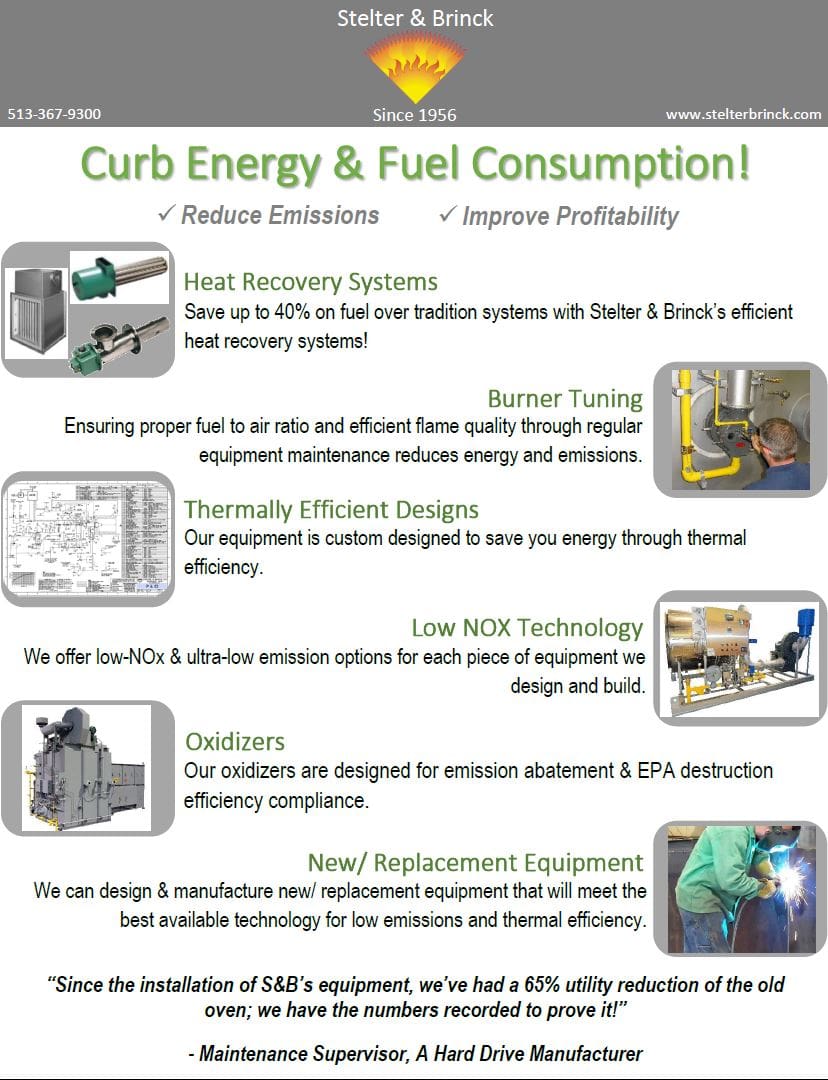 Let Stelter & Brinck help you reduce emissions & improve profitability at your plant through these 6 offerings:
Heat Recovery Systems – Save up to 40% on fuel over tradition systems with Stelter & Brinck's efficient heat recovery systems!
Burner Tuning- Ensuring proper fuel to air ratio and efficient flame quality through regular equipment maintenance reduces energy and emissions.
Thermally Efficient Designs- Our equipment is custom designed to save you energy through thermal efficiency.
Low NOx Technology- We offer low-NOx & ultra-low emission options for each piece of equipment we design and build.
Oxidizers- Our oxidizers are designed for emission abatement & EPA destruction efficiency compliance.
New/ Replacement equipment- We can design & manufacture new/ replacement equipment that will meet the best available technology for low emissions and thermal efficiency.
"Since the installation of S&B's equipment, we've had a 65% utility reduction of the old
oven; we have the numbers recorded to prove it!" – Maintenance Supervisor, A Hard Drive Manufacturer