From the food manufacturing to metal processing, we built equipment for various industries last calendar year. While every piece of Stelter & Brinck equipment is custom designed by our engineers and built in our plant, below are a few pictures of some custom combustion projects.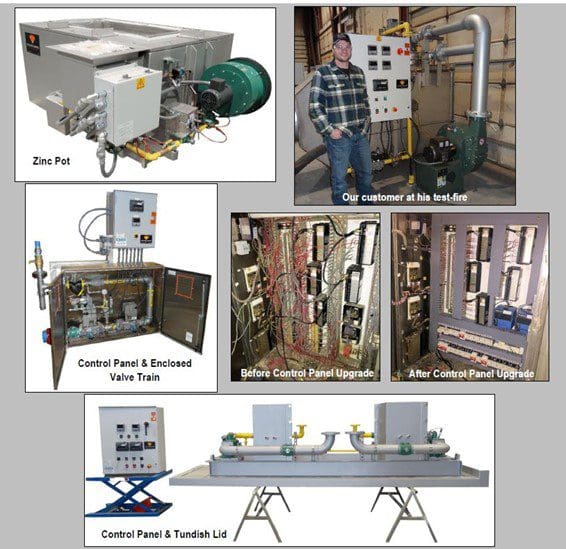 In the image above, the project pictures include:
A Metal Holding/Melting Pot for soft metals. This particular pot was built for holding and melting zinc in a galvanizing production line.
A stainless steel control panel and enclosed valve train.
A control panel and tundish lid for a metal processing company.
A customer who came to witness his process air heater in-house test-fire at Stelter & Brinck.
A Thermal Afterburner and PLC unit.
What can we build for you this year? Feel free to contact us with any questions regarding your custom combustion equipment projects: https://stelterbrinck.com