Indirect Fired Air Heaters
Indirect Fired Process Air Heaters
Indirect fired air heaters are used to dry chemically sensitive products such as foods, grains, malt, dairy, chemicals, pharmaceuticals, etc.
S&B indirect air heaters are available in recirculating, non-recirculating, & straight- through models. Our recirculating indirect fired heater can be built to be USDA Dairy Compliant and a low emission is an option with all models. Designs up to 1200°F process air outlet temperature are standard; for high-temperature requests, call the factory.
Our indirect fired process air heaters are used with spray dryers, fluid bed dryers, rotary dryers, kilns, spray booths, chemical dryers, flash dryers, kiln furnaces, ovens, and for many other industrial heating and drying applications. These unmatched process heaters produce clean hot air, free of the by-products of combustion, and can provide thermal efficiencies up to 90%.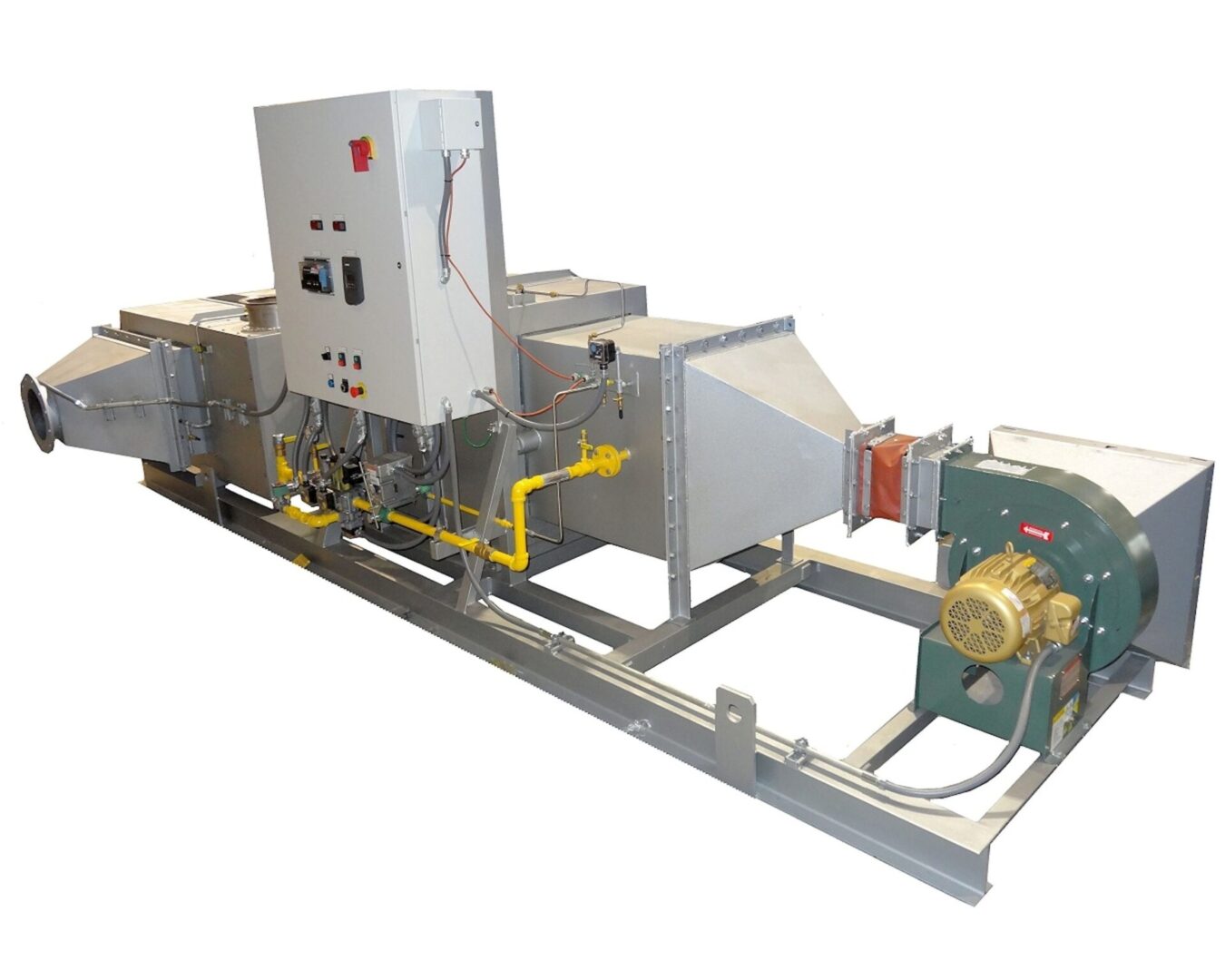 Non-Recirculating S&B Indirect Air Heater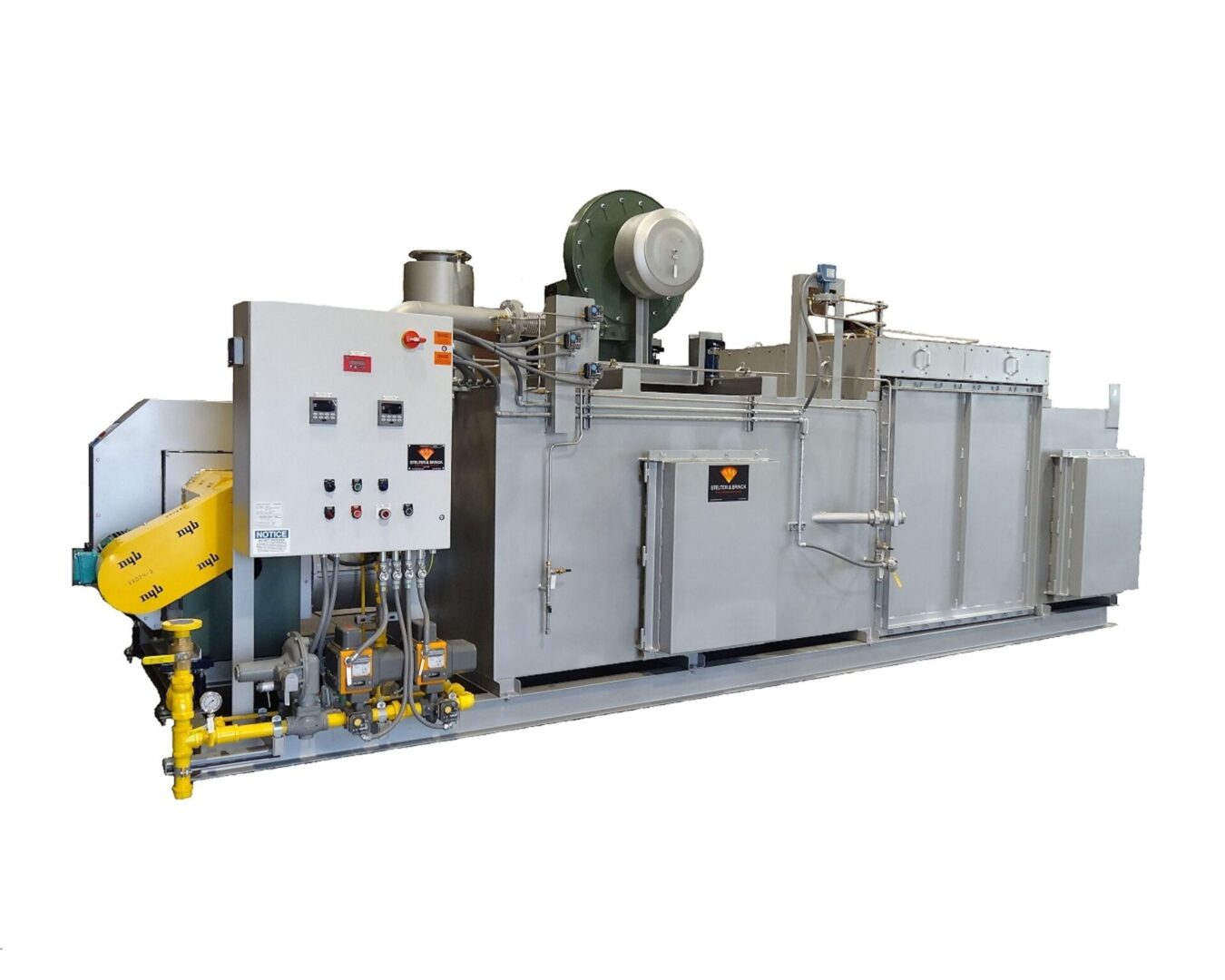 Indirect Air Heater - High Pressure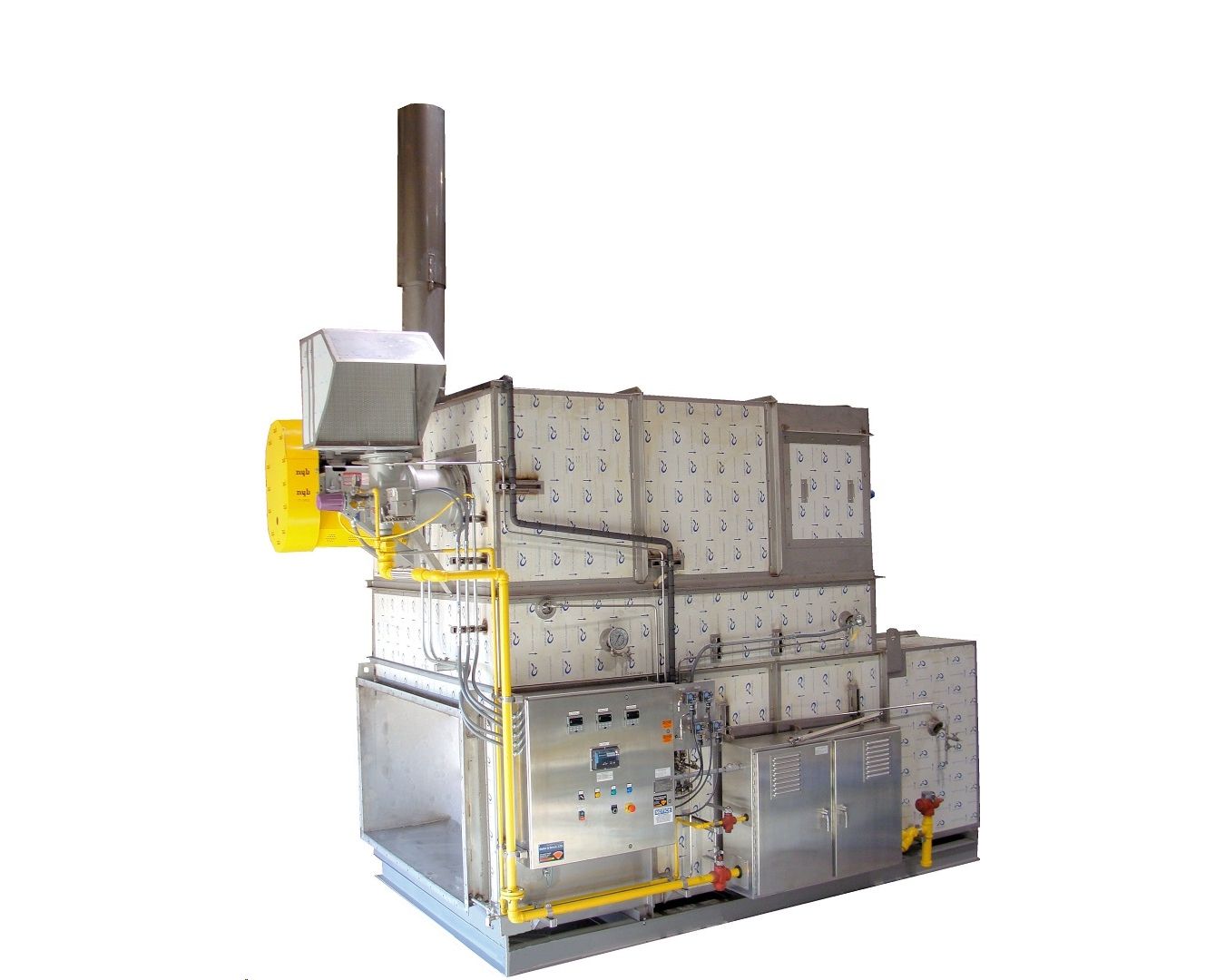 Indirect Fired Air Heater - Stainless Steel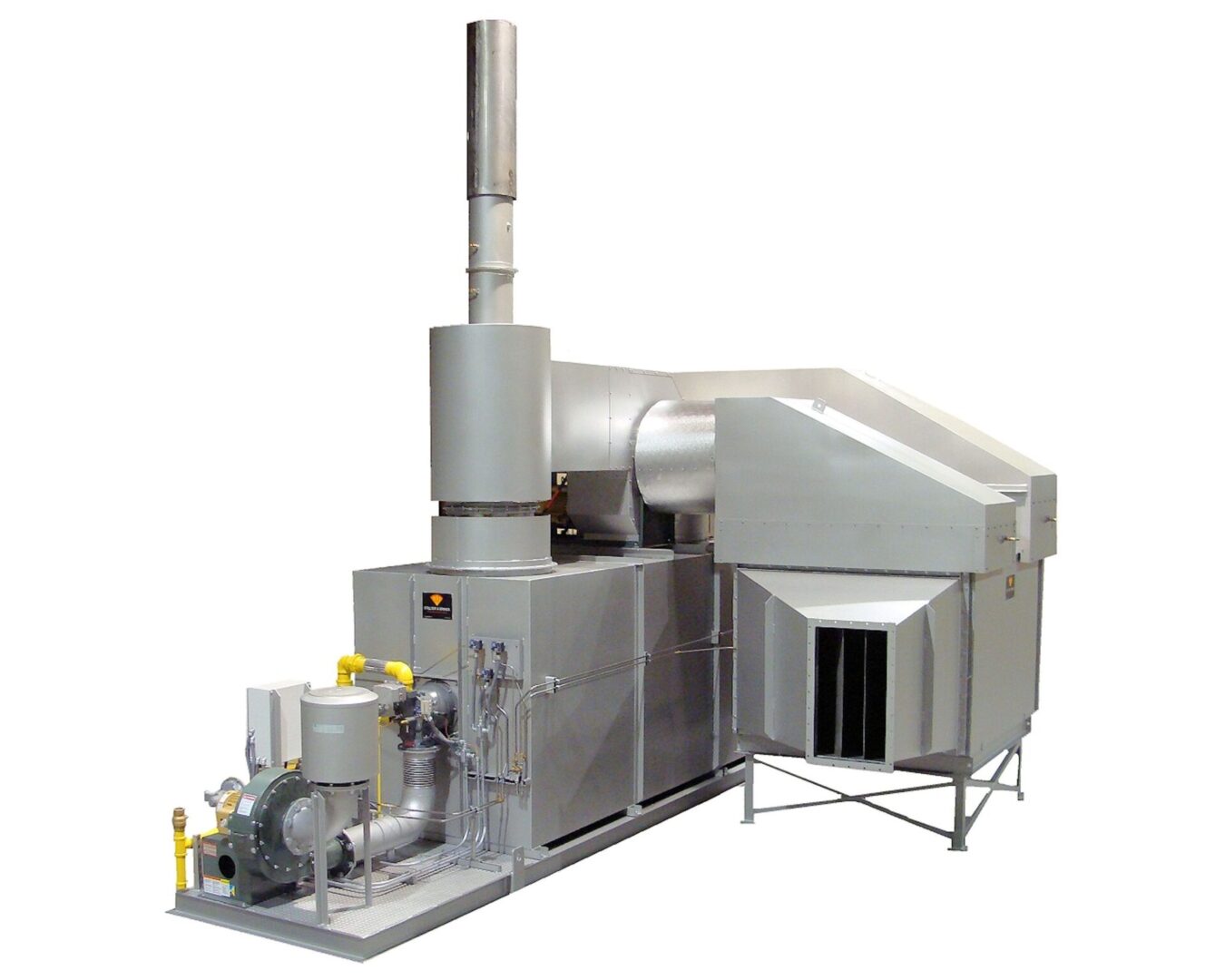 Indirect Fired Air Heater with Custom Arrangement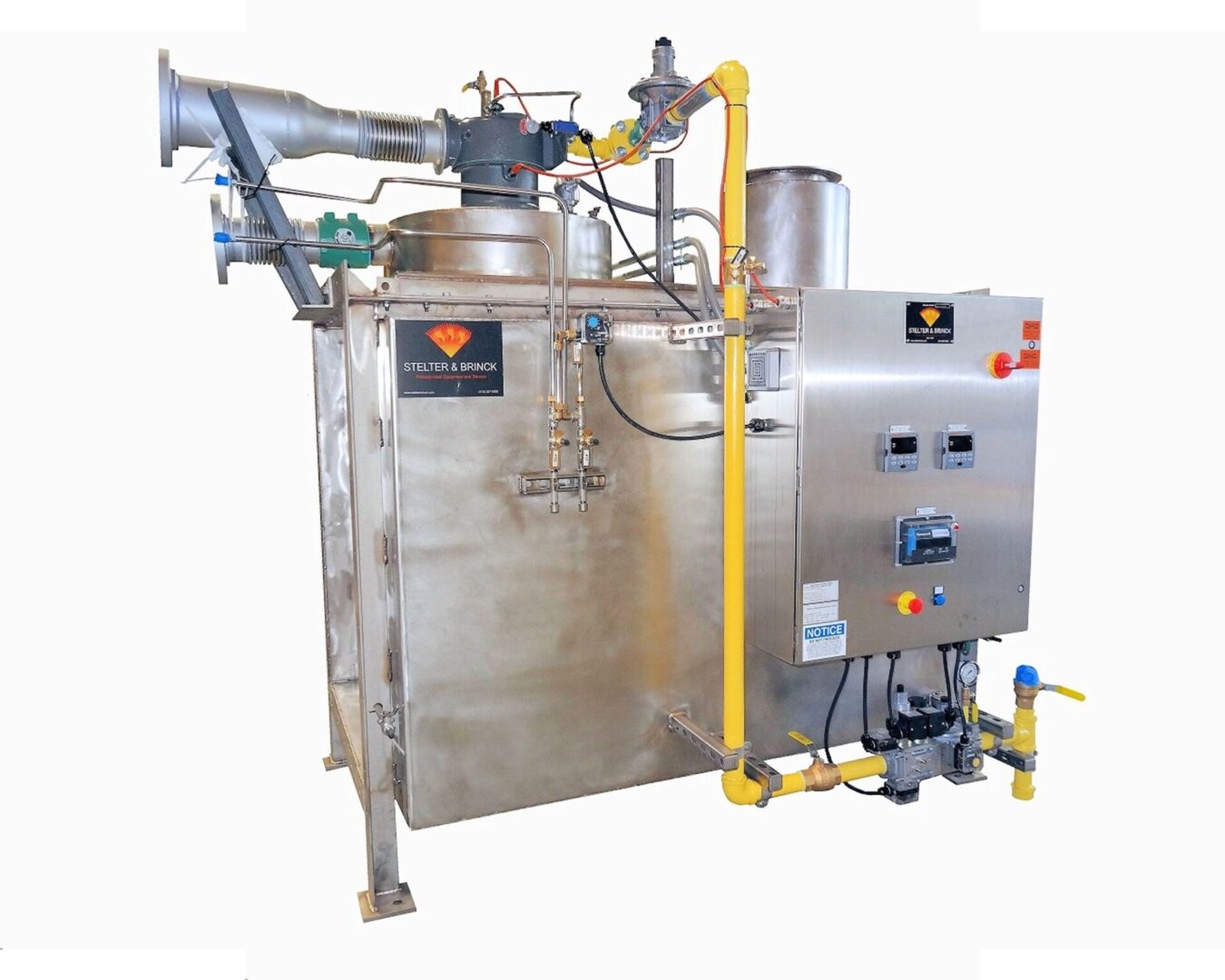 Stainless Steel, Straight-Through, IAH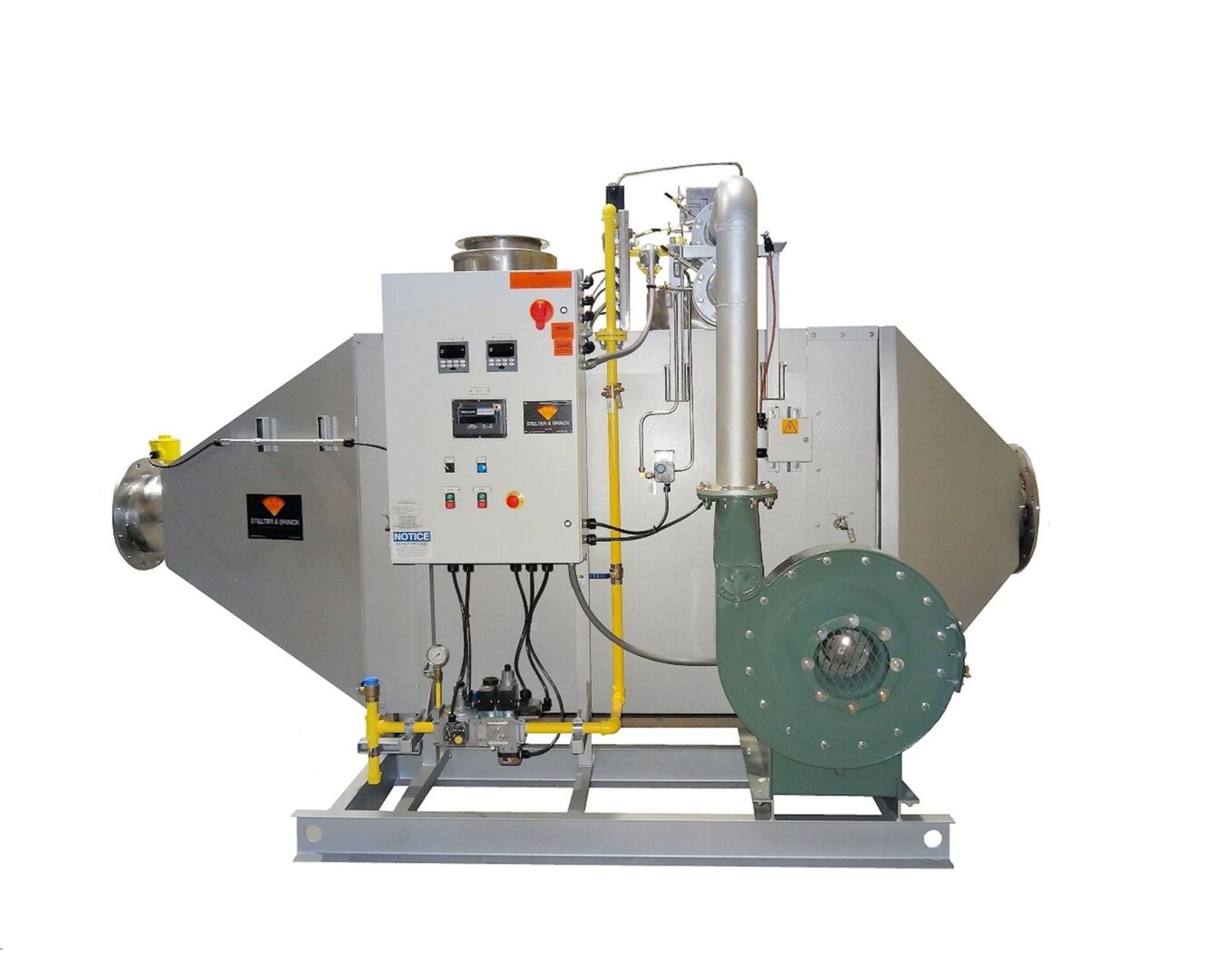 Indirect Fired- Straight Through- Air Heater