General Industrial Equipment
Stelter & Brinck speciality ovens and furnaces are ideally suited for higher temperature operations or in environments that require extra heavy-duty construction not offered in traditional ovens. Among the most common applications are heat treating metals, aging aluminum, and drying and curing refractory.
Our long history and vast experience in the process heat and combustion industry ensures S&B customers that the oven or furnace they purchase is not only up to construction standards, but of the highest quality and easy to use. Our flexibility of design, attention to detail, and integrity mean that every oven or furnace performs as promised.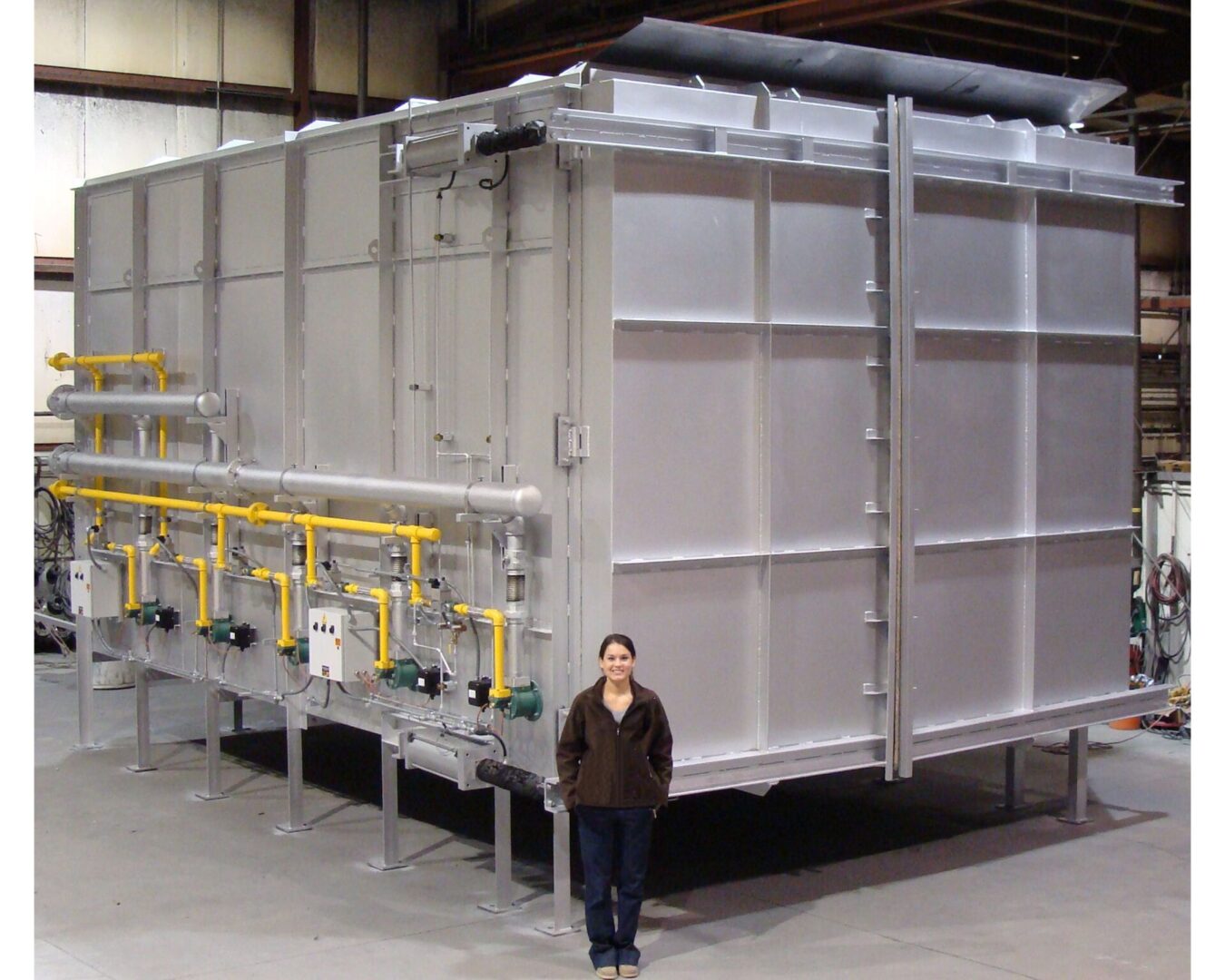 Car Bottom Furnace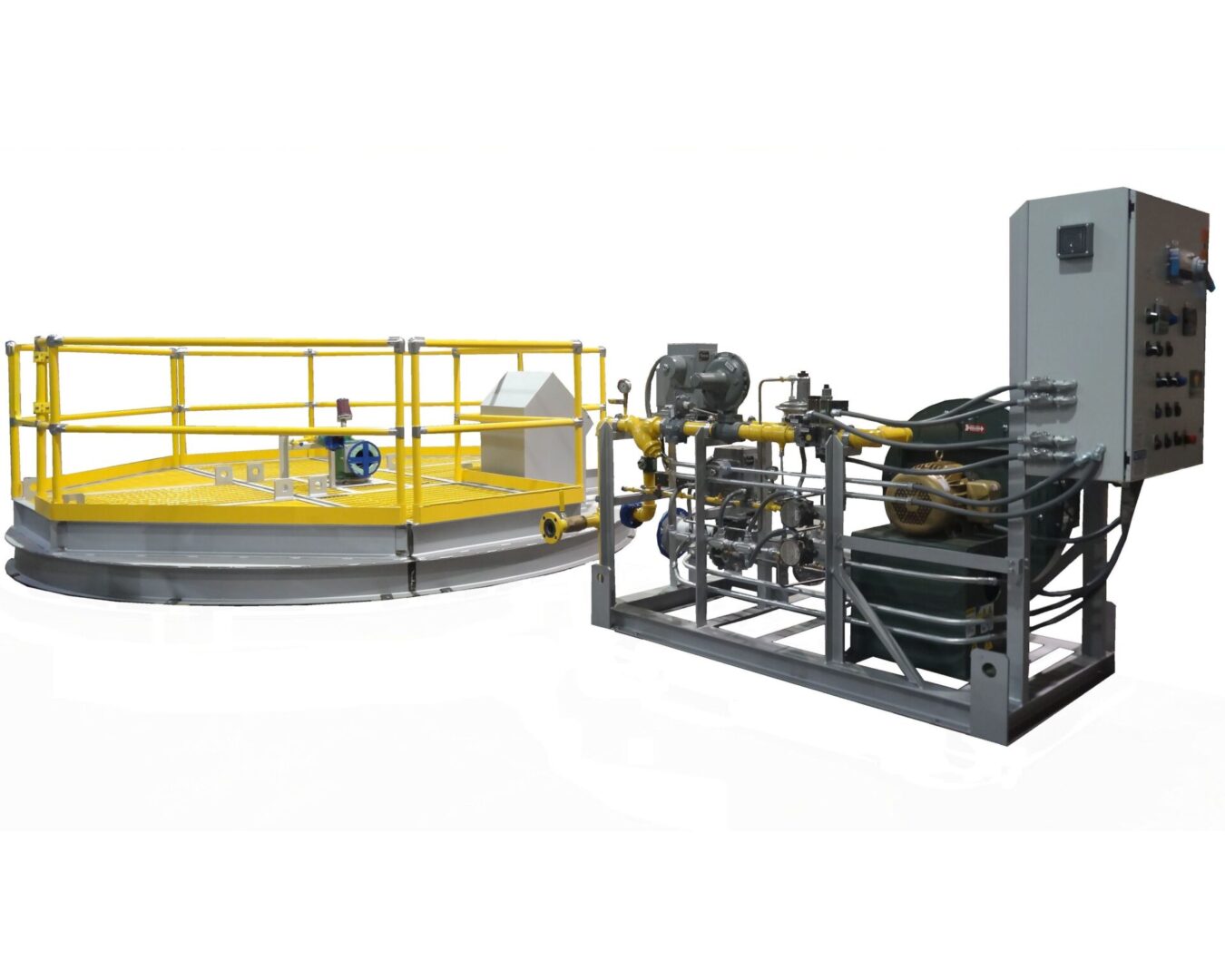 Heat-Up Lid for Induction Furnace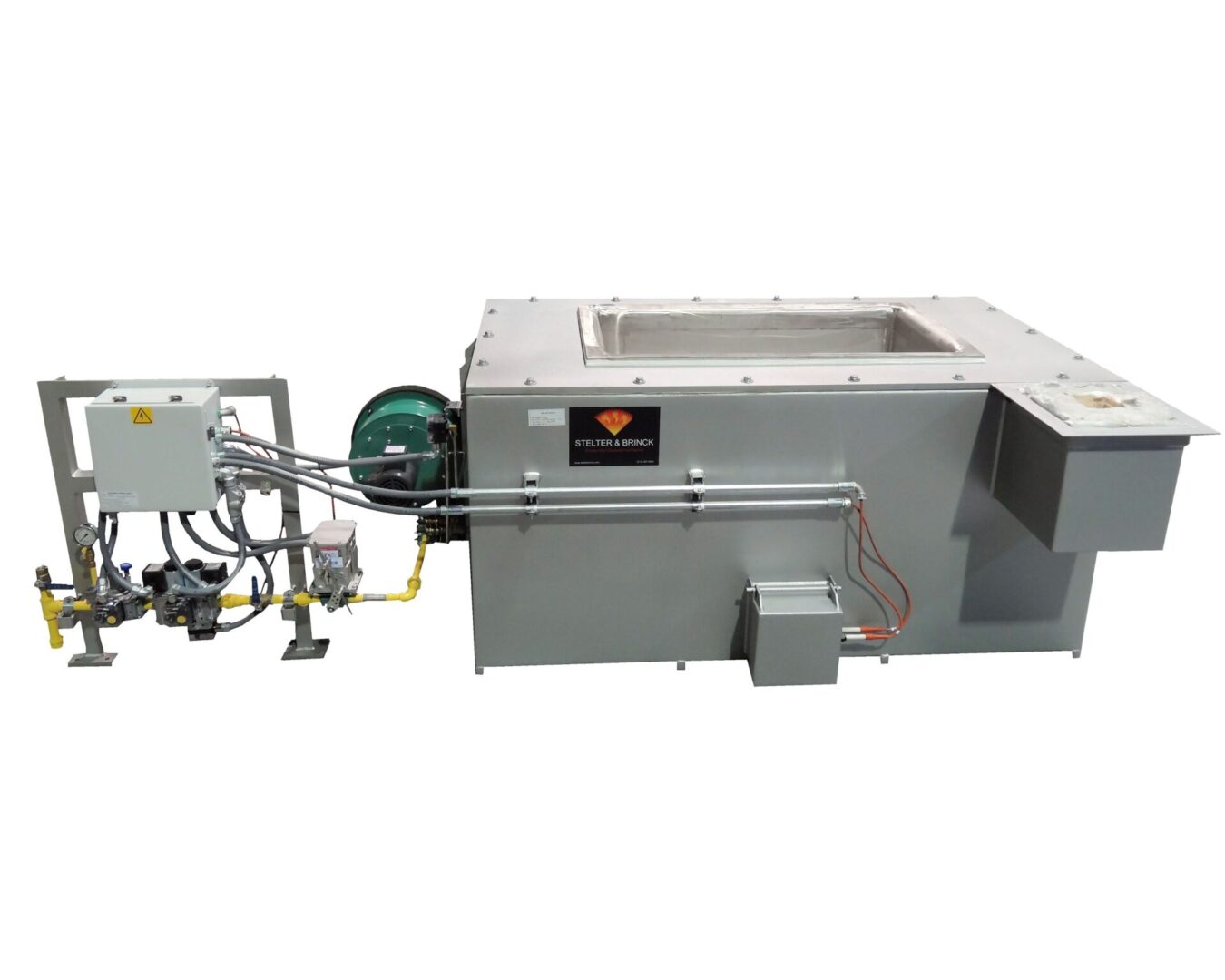 Zinc Pot- Metals Industry Furnace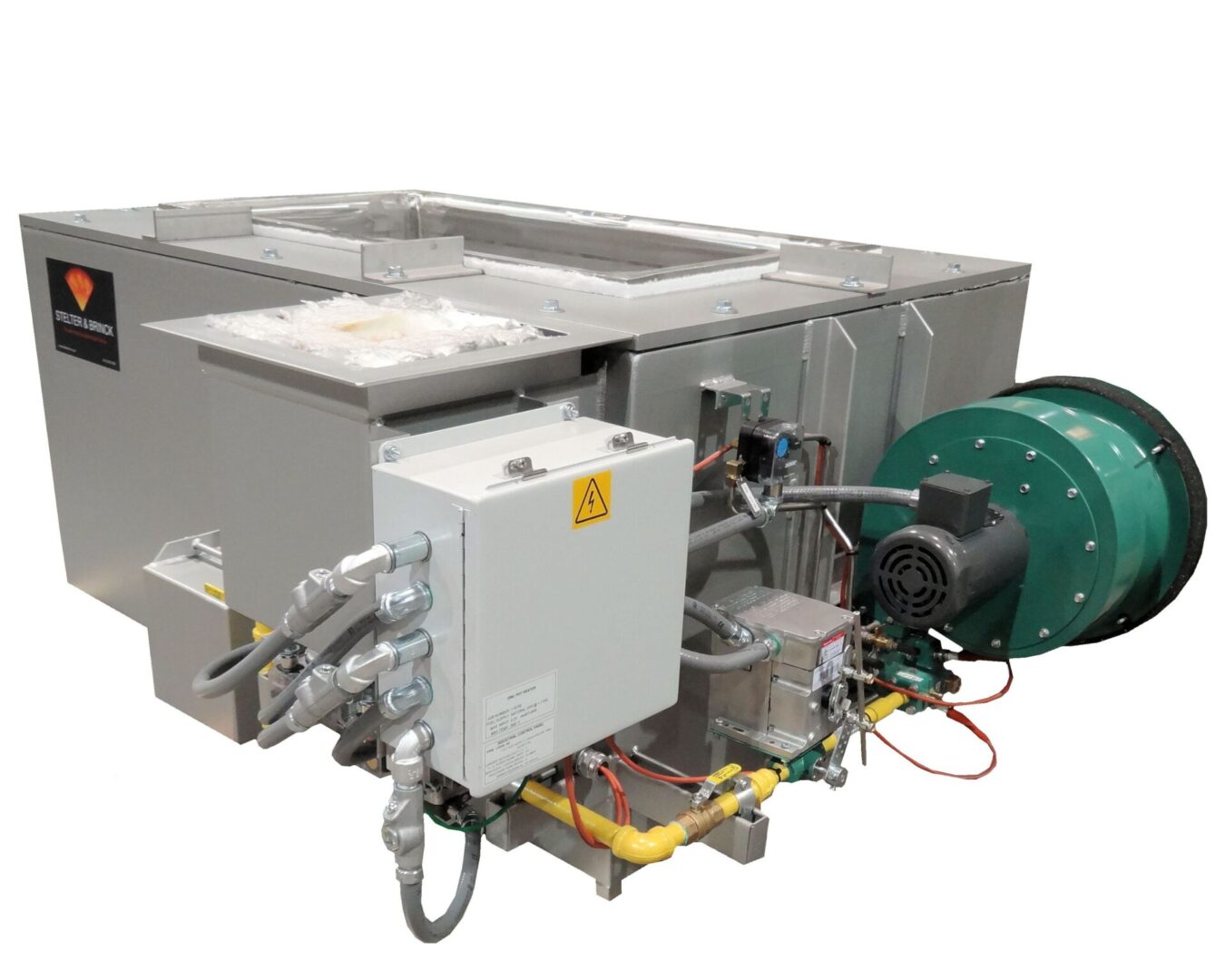 Soft Metal Furnace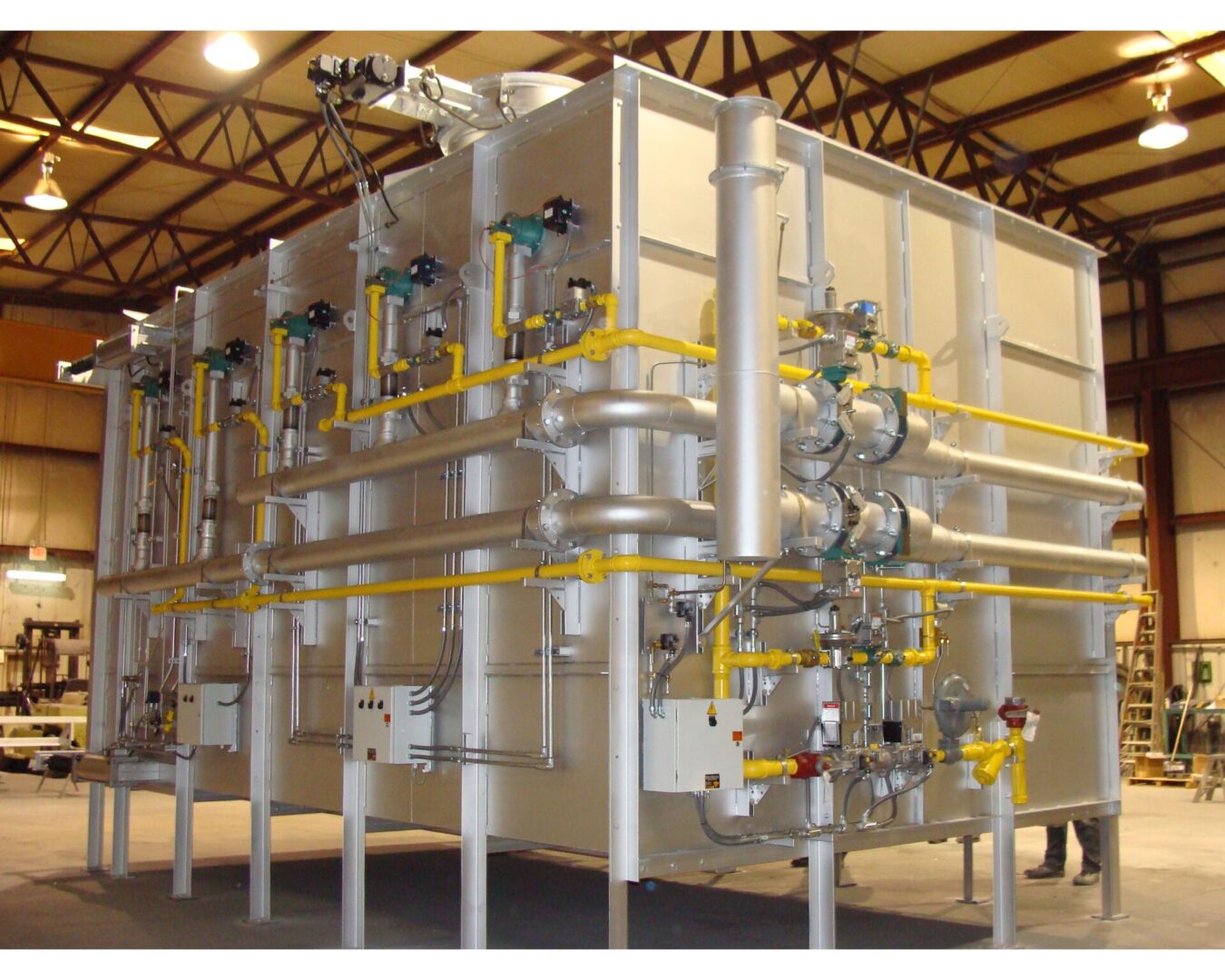 Custom Built Furnace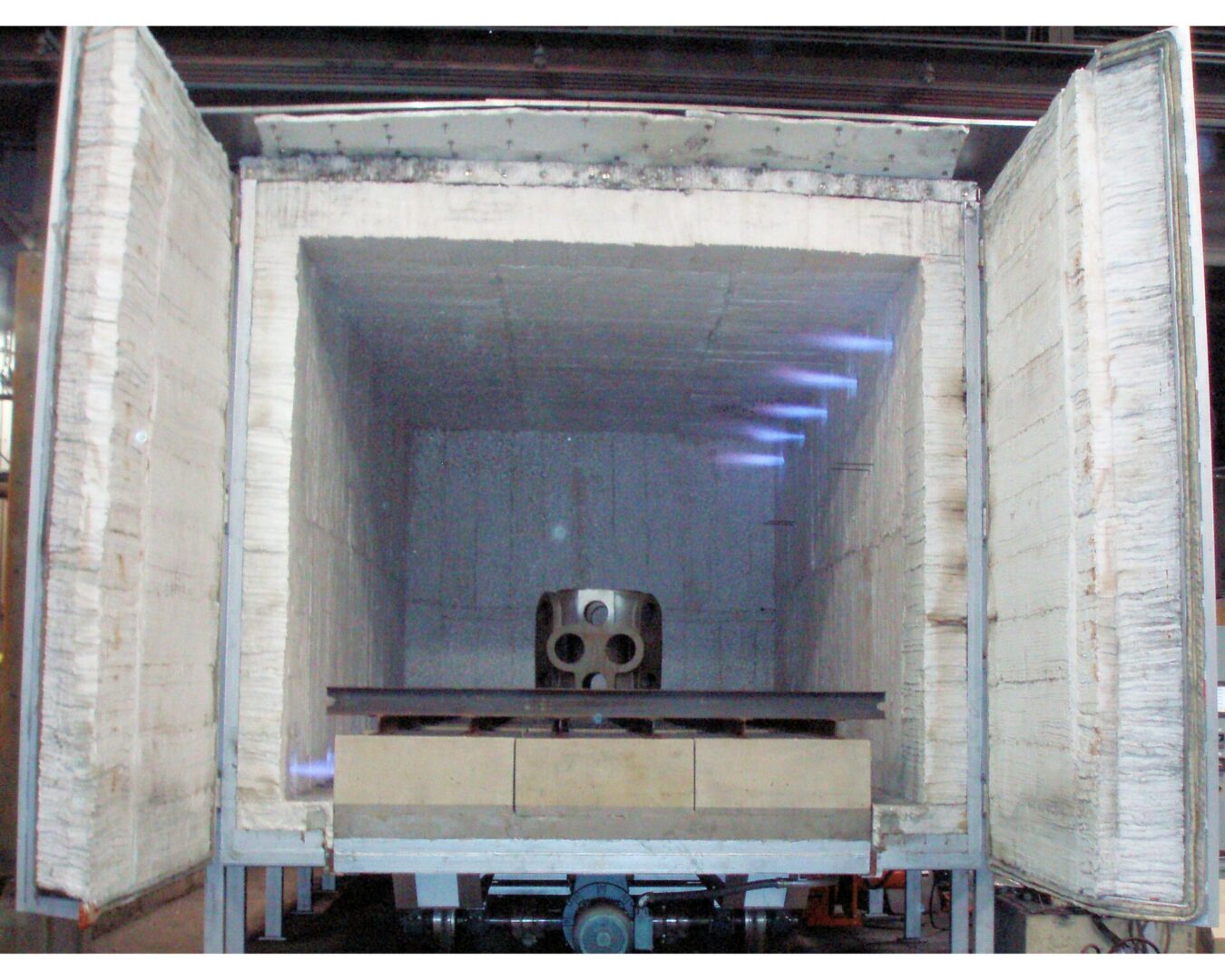 Car Bottom Furnace Installed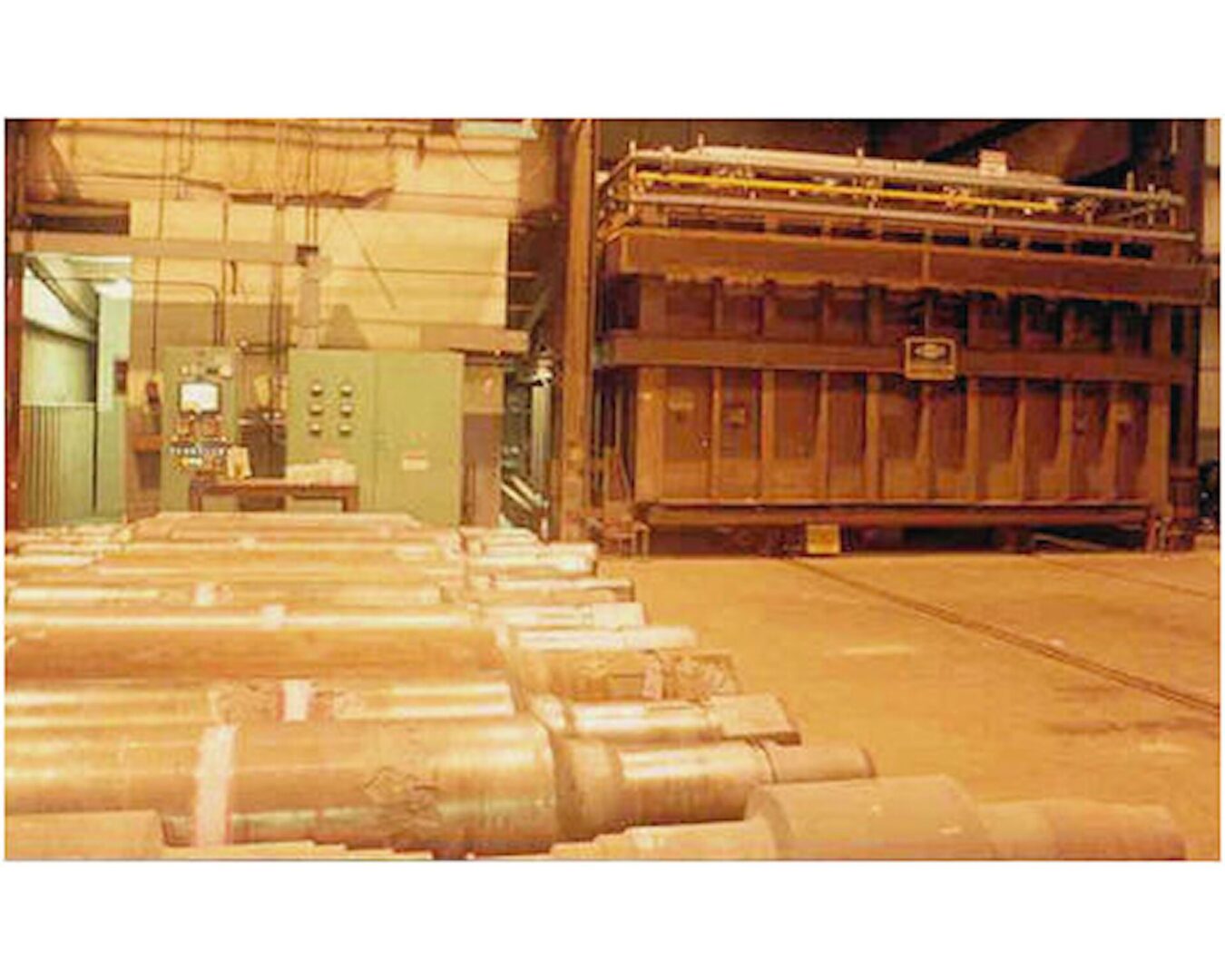 Electric to Gas Furnace Conversion
Stelter & Brinck speciality ovens and furnaces are designed to be easy to use and install, among the features are:
Control panel with annunciator, PID digital temperature control (single or multi-loop), FM approved high temperature limits, flame safety relay, main power disconnect, control transformer, and blower motor starter or VFD. UL 508A priced per request.
Remote control interface capability for use with PLC or DCS systems available.
Built to meet your construction standard.
COMMON OVEN/FURNACE SYSTEMS:
METAL MELTING/ HOLDING FURNACE
Our soft metal furnaces are designed to fit your galvanizing needs and casting workspace. Recommended for melting and/or holding lead, zinc, tin, solder, pewter, copper, nickel and other non-ferrous metals.
BATCH STRESS RELIEVING FURNACE
Castings are loaded by fork-lift in baskets. The furnace features side to side, recirculating flow at high rates to insure uniform heating of all parts. Controls provide both ramped heat-up, soak, and cool down.
RING-STYLE HEAT TREAT FURNACE
Steel rolls for use in steel rolling mills are heat treated in these unique ring style furnaces. The furnaces can be stacked up to 16 rings high to accommodate rolls of varying lengths while leaving the roll ends outside of the furnace.
ALUMINUM SHEET COIL AGEING OVEN
Aluminium ageing oven for processing aluminium sheet in roll form. The unit includes 5 heat and soak zones with extremely tight temperature uniformity. The integral conveyor handles 10 rolls simultaneously, up to 100,000 lbs. of aluminium sheet at once.
SPECIALITY TUBE FURNACE TO CURE CERAMIC COATING ON SMALL DIAMETER PIPE
A manufacturer of ceramic coated piping used in the aluminium industry required a continuous furnace to cure the coating on the pipe. This unique furnace allows 8 parallel pipe lines to be cured. The furnace includes complete controls including furnace pressure control.
PIT ANNEALING FURNACE
Pit annealing furnace with lift off lid featured high velocity combustion system and castable refractory hearth. The furnace was shipped test fired and ready for installation.
OVEN & FURNACE CONVERSIONS:
Convert your costly electric furnace to a more economical gas fired furnace.