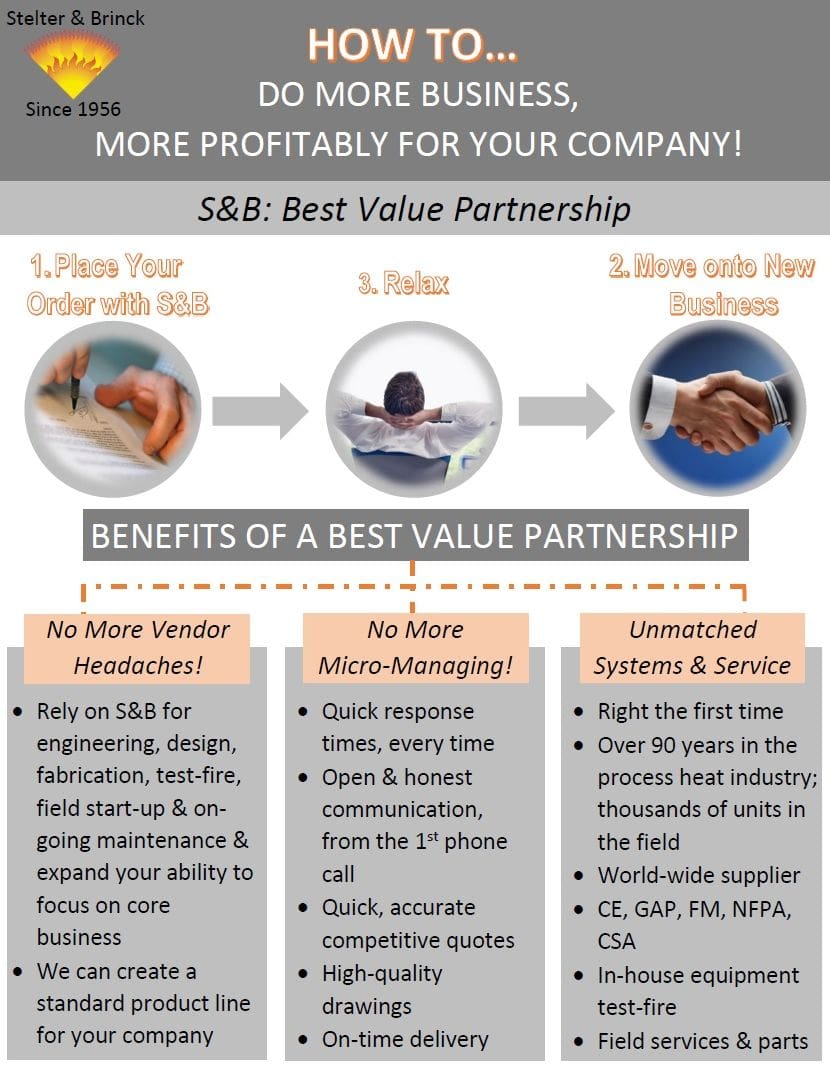 Are you looking to do more business, more profitably for your company? Rely on Stelter & Brinck for your process air heaters, combustion systems, air pollution abatement equipment, metals industry equipment & general industrial heat equipment!
Partnering with Stelter & Brinck for your process heat equipment needs is easy as 1,2,3. First, place your order. Second, Relax. Lastly, move onto new business.
At S&B it is our goal to deliver YOU the best value. This means:
No More Vendor Headaches!
Rely on S&B for engineering, design, fabrication, test-fire, field start-up & on-going maintenance & expand your ability to focus on core business
We can create a standard product line for your company
No More Micro-Managing!
Quick response times, every time
Open & honest communication, from the 1st phone call
Quick, accurate competitive quotes
High-quality drawings
On-time delivery.
Unmatched Systems & Services!
Right the first time
Over 90 years in the process heat industry; thousands of units in the field
World-wide supplier
CE, GAP, FM, NFPA, CSA
In-house equipment test-fire
Field services & parts
We'd be happy to help you with your combustion or process heating needs! You can contact us on our website or at 513-367-9300.