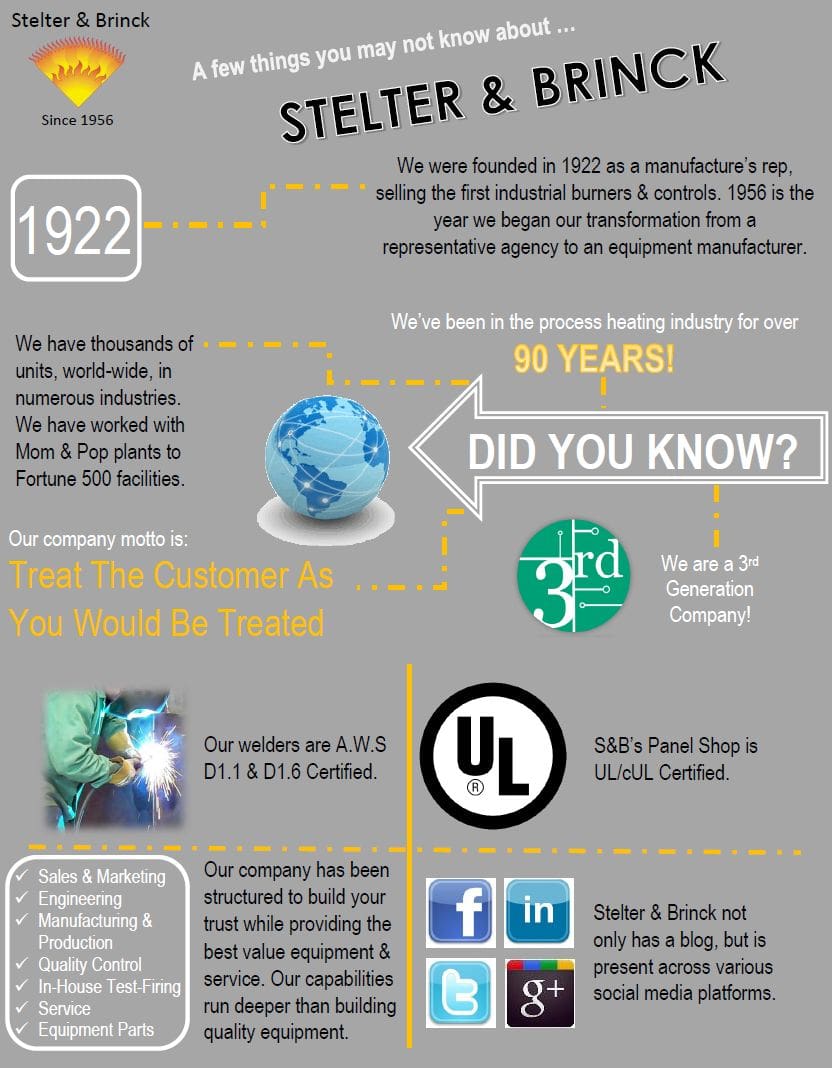 10 Facts You May Not Know About Stelter & Brinck
Did you know? ….
We've been in the Process Heating Industry for over 100 Years!
1922 is the year we were founded- as a manufacturer's representative- selling the first industrial burners and controls.
1956 is the year we began our transformation from a rep agency to an equipment manufacturer.
We are a 3rd Generation Company!
Our Motto is: "Treat the Customer as You Would Be Treated!"
We have thousands of units, world-wide, in numerous industries. We have worked with Mom & Pop plants to Fortune 500 facilities.
We are structured to provide THE BEST VALUE- we have structured our departments and the way we interact with our customers to build trust while providing the best value equipment and service.
Our Panel Shop is UL/cUL Certified.
We are constantly improving upon our equipment & services- implementing the most current technologies.
Stelter & Brinck not only has a blog, but is present across various social media platforms (Facebook, Twitter, LinkedIn, YouTube).
For more information about Stelter & Brinck's history, enjoy our YouTube video: