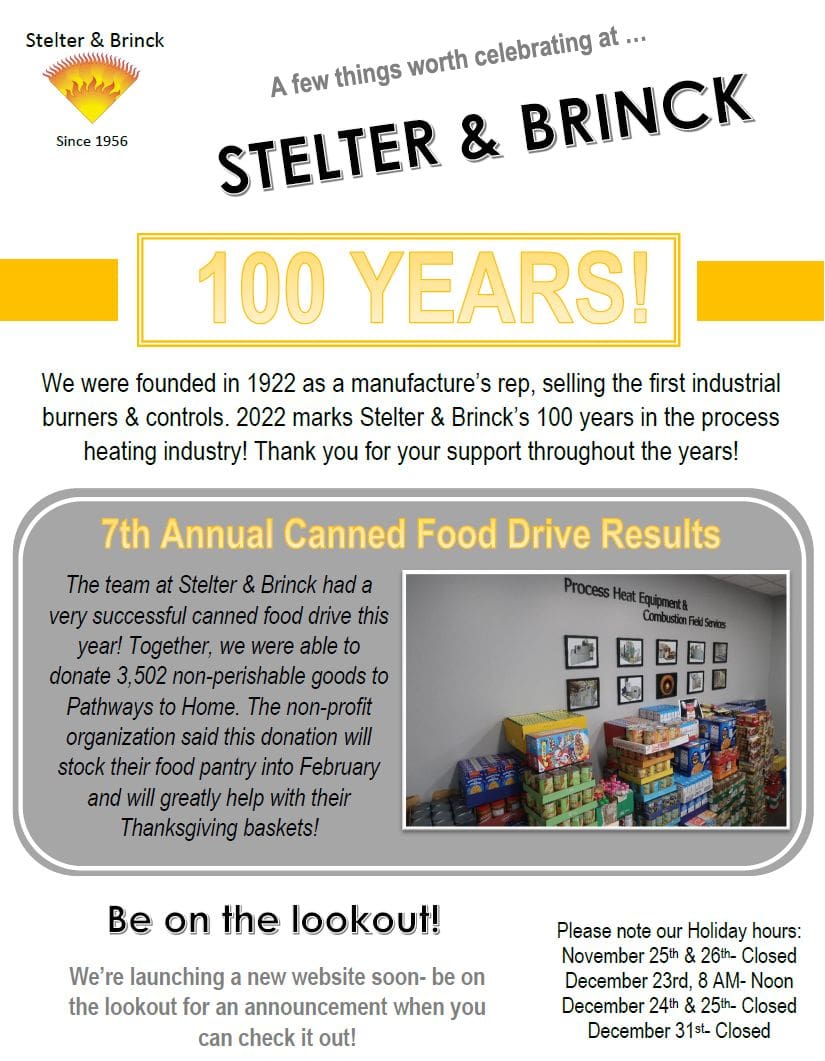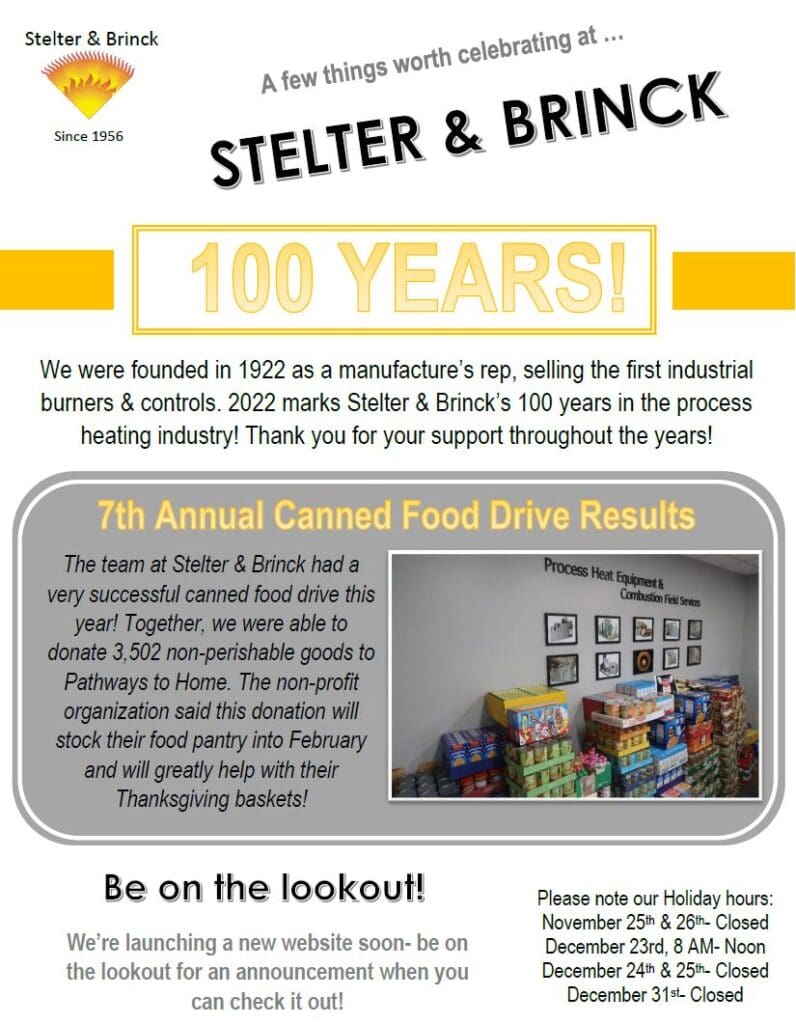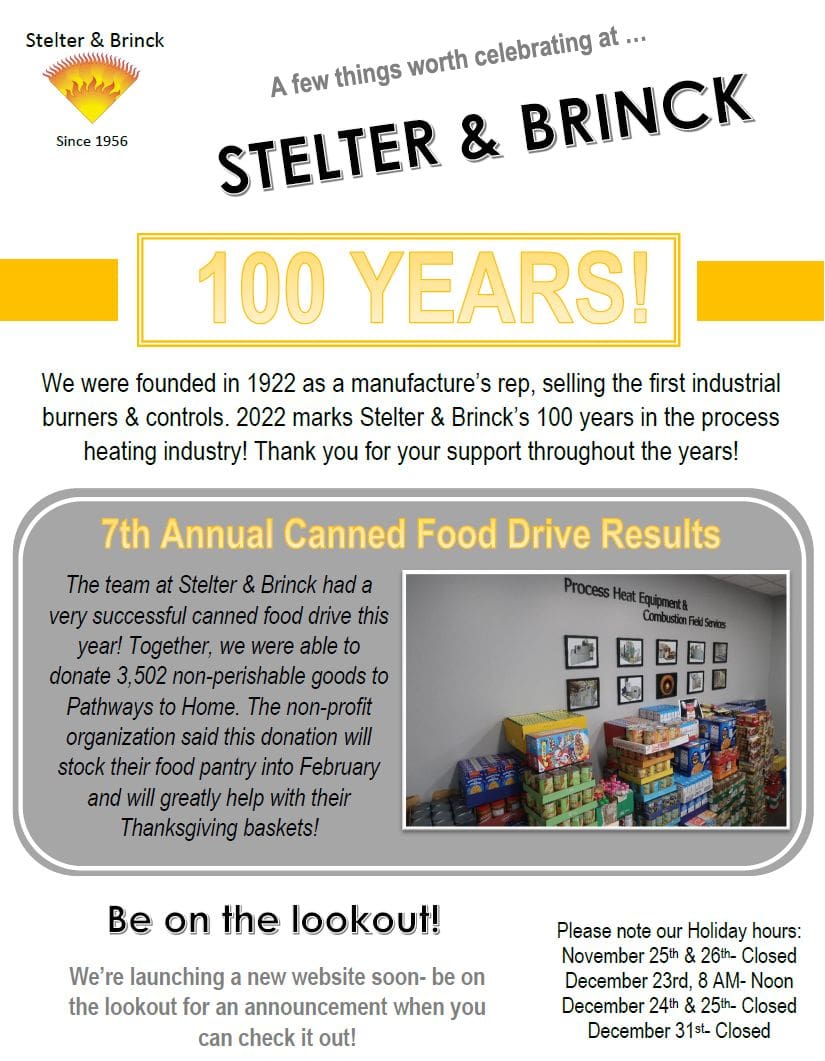 We have a couple things worth celebrating at Stelter & Brinck!
Our 7th Annual Food Drive results are in! The employees at Stelter & Brinck pooled together and were able to donate 3,502 non-perishable food items to a local non-profit organization, Pathways to Home! We could not be more proud of our team!
Be on the lookout! We are launching a new website soon! We're excited about the new look/ feel of the website and can't wait to share the changes with you!
Last but not least, in 2022, we will be celebrating 100 Years in the process heating industry! Although we began selling combustion systems in 1956 (as our represented on our logo), we were founded in 1922. We got our start in the process heat industry as a manufacturer's representative, selling the first industrial burners and controls. Thank you for your continued support over these past 100 years! We look forward to what the future holds for Stelter & Brinck!