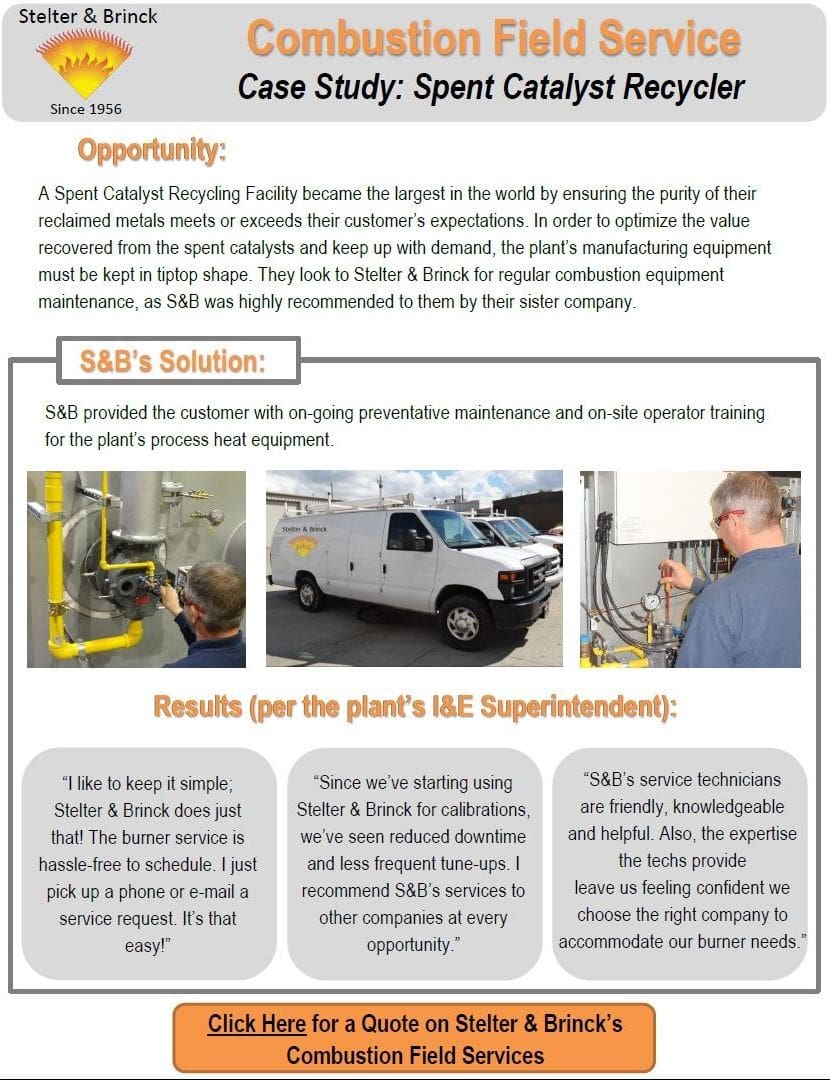 Case Study: Spent Catalyst Recycler
Opportunity: A Spent Catalyst Recycling Facility became the largest in the world by ensuring the purity of their reclaimed metals meet or exceed their customer's expectations. To optimize the value recovered from the spent catalysts and keep up with demand, the plant's manufacturing equipment must be kept in tiptop shape. They look to Stelter & Brinck for regular burner service and combustion equipment maintenance, as S&B was highly recommended to them by their sister company.
S&B's solution: Stelter & Brinck provided the customer with on-going preventative maintenance and on-site operator training for the plant's process heat equipment.
Results (per the plant's I&E Superintendent):
"I like to keep it simple; Stelter & Brinck does just that! The burner service is hassle-free to schedule. I just pick up the phone or e-mail a service request. It's that easy!"
"Since we've started using Stelter & Brinck for calibrations, we've seen reduced downtime and less frequent tune-ups. I recommend S&B's services to other companies at every opportunity."
"S&B's service technicians are friendly, knowledgeable and helpful. Also, the expertise the techs provide leave us feeling confident we choose the right company to accommodate our burner needs."
For a quote on S&B's combustion field services, click here.