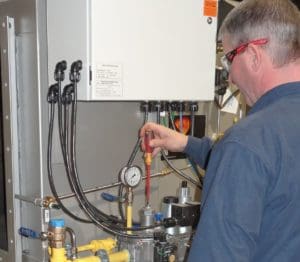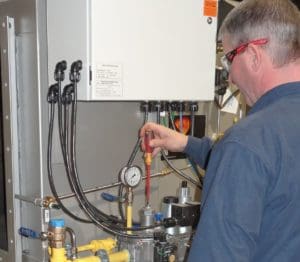 Are you mechanically inclined? Do you have electrical experience? Do you like to take on responsibility? Do you enjoy the satisfaction of starting and completing a job? Can you work alone and with a group? Do you want the opportunity to provide companies such as Kraft, Nucor, Kellogg's, and many more with combustion service? Are you a road warrior?
If so, you'd be a great candidate for Stelter & Brinck's Field Service Technician Position!
Our Field Service Technicians enjoy the following benefits.
Opportunity to travel to field sites to provide our customers with combustion expertise
Company paid training
Competitive wage
Company Van with tools and supplies
Per Diem/Paid Expenses
Cell Phone/ Computer
401K with targeted 4% of compensation contributed by the company
Company supported Health Care Insurance
Life Insurance
Vacation
Paid Holidays
Paid Sick days
Position Entails
Field Service/Troubleshoot Combustion Systems (Natural Gas, Propane, Oil)
Interface with Engineering to accomplish required tasks
Willingness to travel to field sites
Qualifications
Electrical troubleshooting experience
Good computer skills, Word, Excel
Good people skills
Associate Degree in Electro-Mechanical studies or similar
Good Mechanical skills
Experience in Field service is a bonus
Apply via website: https://stelterbrinck.com/send_resume.htm