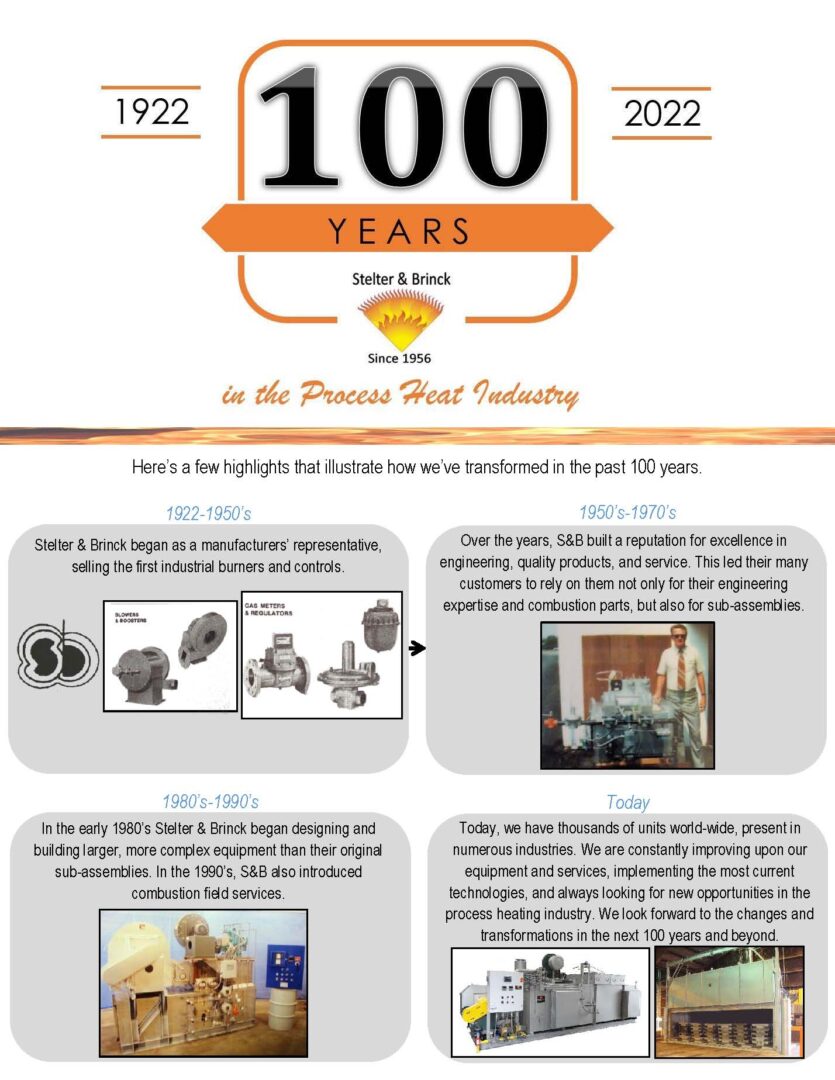 Did you know that S&B began in 1922, selling some of the first industrial gas burners and controls? That means that 2022 marks 100 years for our company in the process heat industry!
It was during the 1950's- 1970;s that S&B built a reputation for excellence in engineering, quality products & service. This left their many customers to rely on them not only for their engineering expertise and combustion parts, but also for sub-assemblies.
In the early 1980's Stelter & Brinck began designing and building larger, more complex equipment than their original sub-assemblies. Did you know that we began offering industrial combustion services in the 1990's?
Today, we have thousands of units world-wide, present in numerous industries. We are constantly improving upon our equipment & services, implementing the most current technologies, and always looking for new opportunities in the process heating industry.
Check out more about Stelter & Brinck's history and where we are today:
We look forward to the changes and transformations in the next 100 years and beyond! Thank you for being a part of our journey!