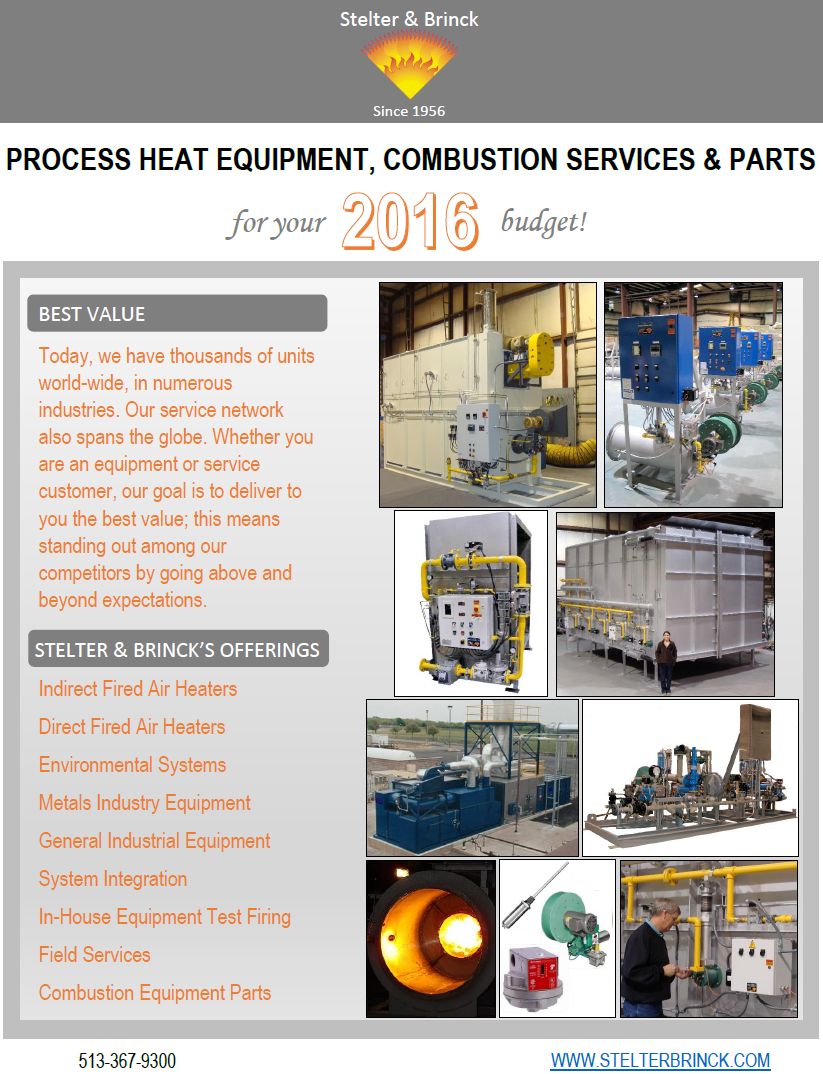 Looking for new process heat equipment? Does your plant need combustion equipment upgrades? Do you need a reputable company for your burners' maintenance and required safety checks? Are you in need of a combustion equipment parts vendor?
If you answered "Yes!" to any of the questions above, you should include Stelter & Brinck in your plant's 2016 budget! Stelter & Brinck designs and manufacturers indirect fired air heaters, direct fired air heaters, environmental systems, metals industry equipment, general industrial equipment, and integrated systems. We test and/or fire every piece of equipment in-house prior to shipment. Stelter & Brinck also has a Field Service Department and can provide combustion services on many different brands of equipment, not just our own products. Our Combustion Equipment Parts Department promptly provides spare parts at a competitive price.
Today, Stelter & Brinck has thousands of units world-wide, in numerous industries. Our service network also spans the globe. Whether you are an equipment or service customer, our goal is to deliver to you the best value; this means standing out among our competitors by going above and beyond expectations.