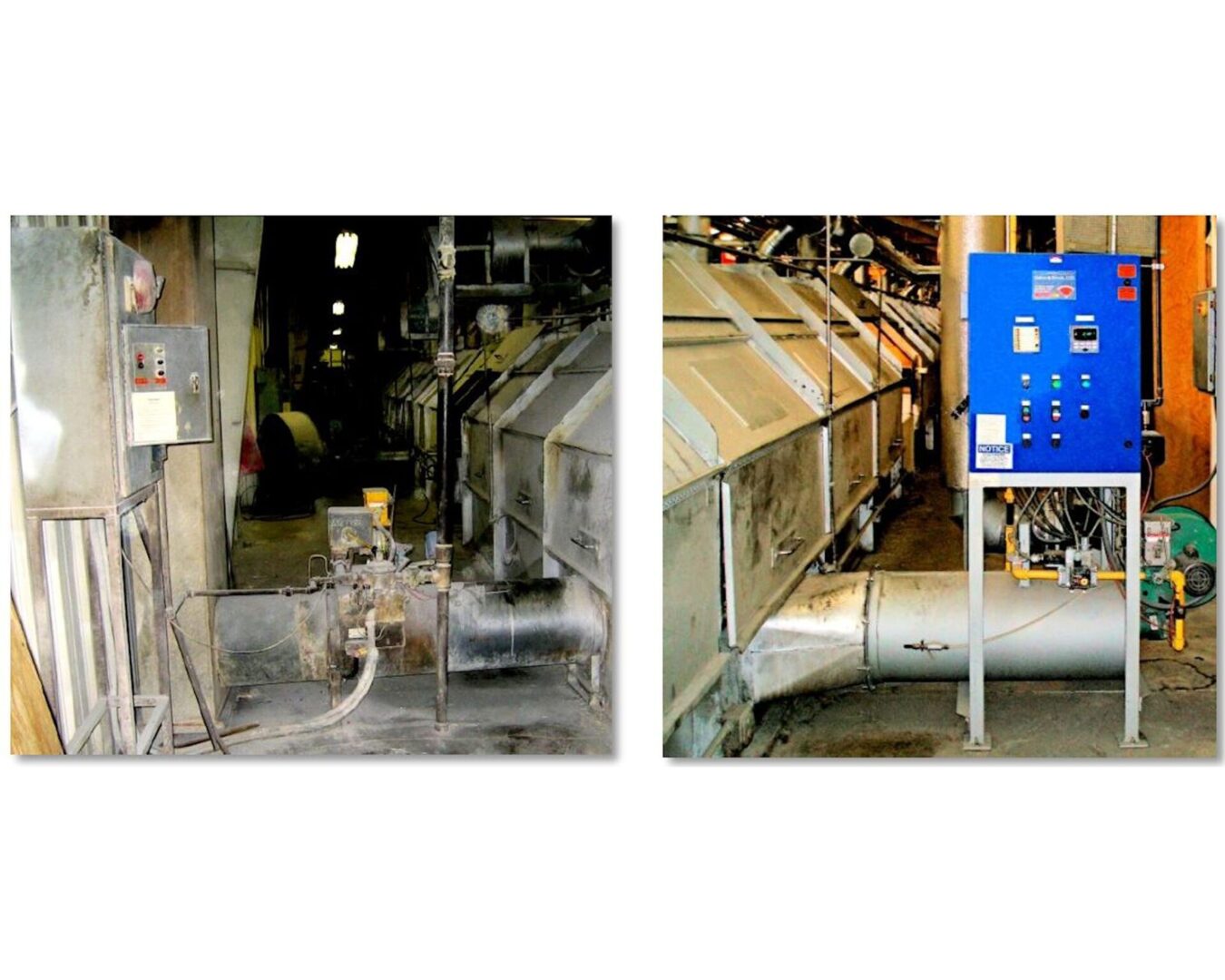 Backed by our in-house engineering team, our experienced service technicians can bring your combustion equipment up to NFPA standards through the following:
Preventative Maintenance/ Burner Tune/ Safety Checks
Field Rebuilds
Retrofitting
Repairs
Upgrades
Customer Success Story:
Situation
A global leading supplier of fiber-reinforced composites, realized that the air heaters for each of their 5 oven zones were not only out of NFPA standards, but they were also shutting down unexpectedly. In order to meet their customers' needs and maximize uptime their Electrical Design Maintenance Supervisor looked to S&B.
Solution:
Stelter & Brinck provided the customer with air heater upgrades for all 5 oven zones. These units were custom designed and engineered to fit the customer's available footprint and combustion needs. S&B field service technicians installed, started, and tuned the new air heaters upon delivery to the customer.
Outcome:
The customer provided the following statements based on the outcome of their S&B upgrade:
"S&B's upgrades have decreased our shutdowns and downtime by over 70%!"
"Because of S&B's upgrades, our equipment is more reliable and we have considerably cut maintenance expenses at this plant."
"S&B's equipment has helped meet EPA standards".