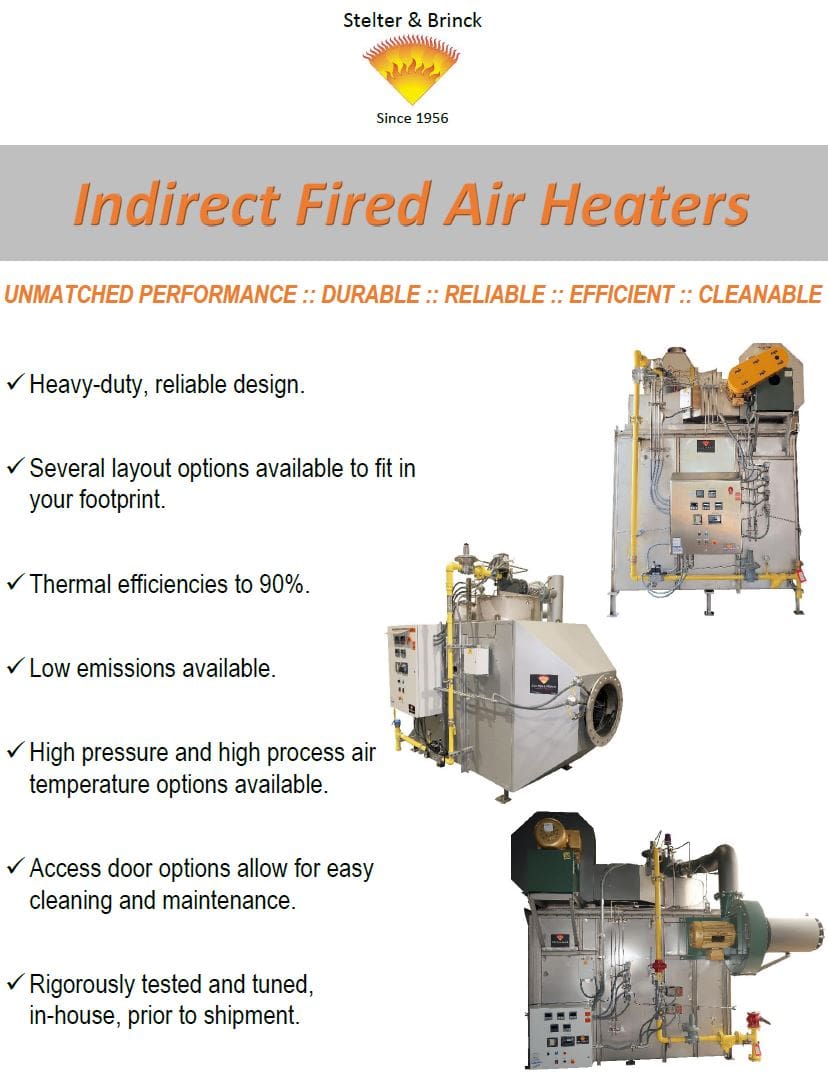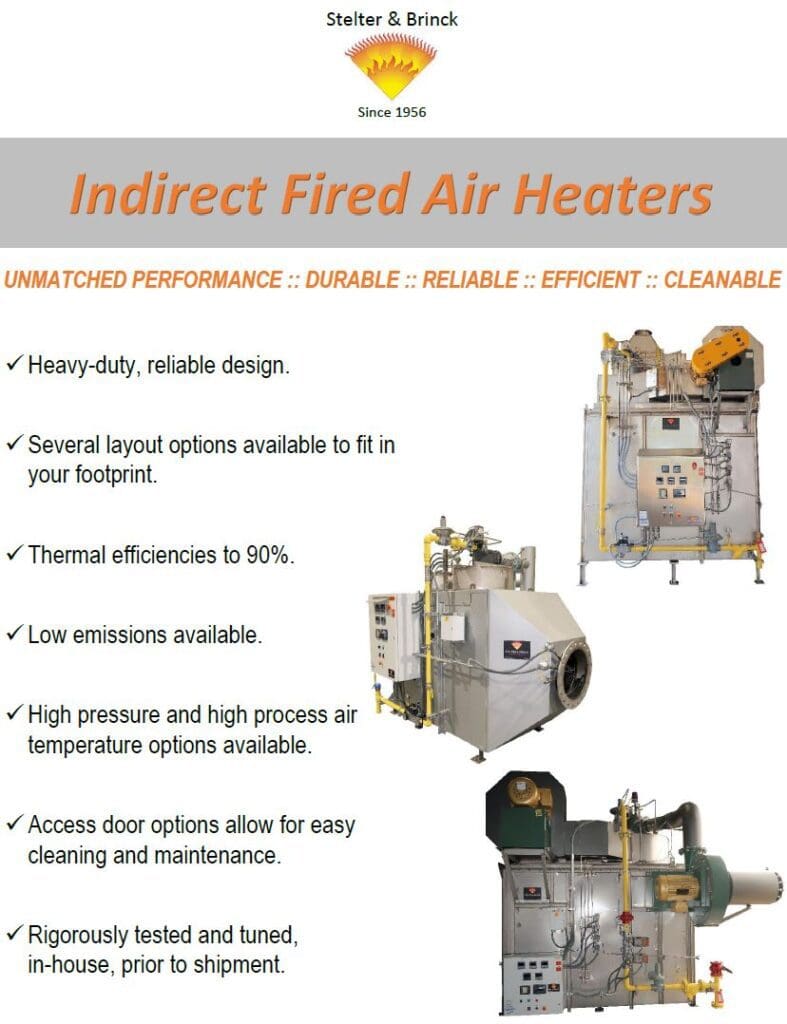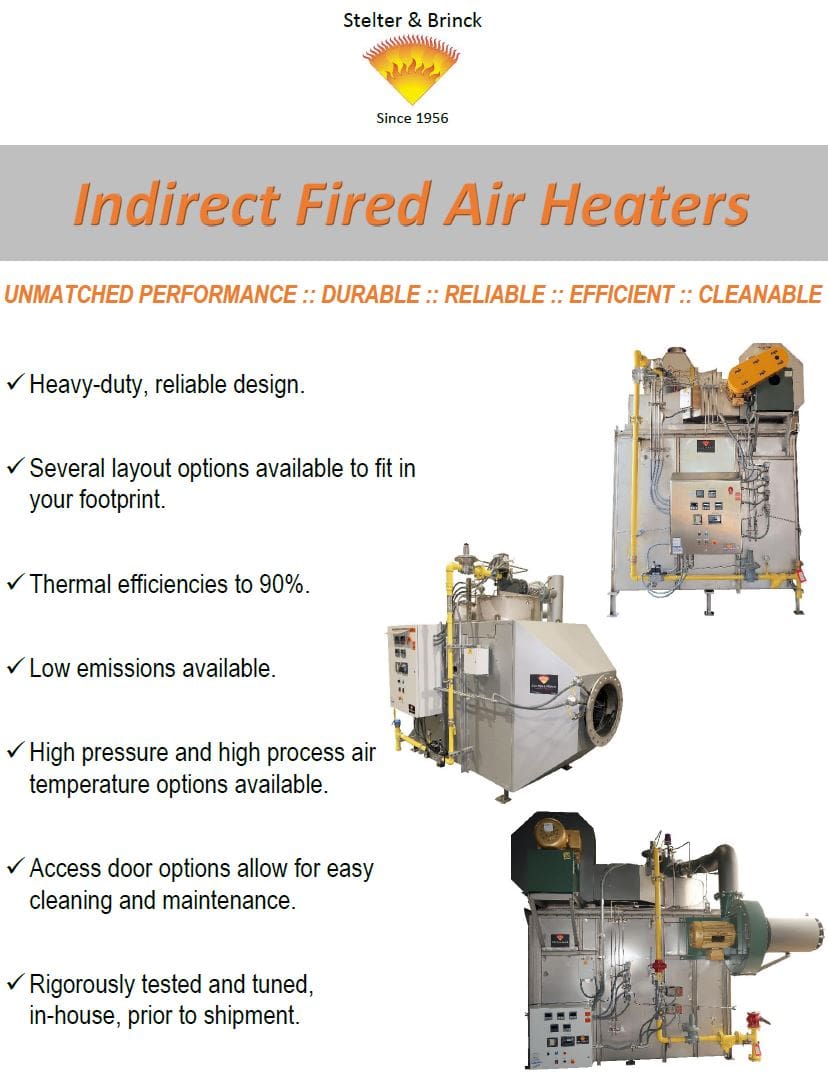 UNMATCHED PERFORMANCE :: DURABLE :: RELIABLE :: EFFICIENT :: CLEANABLE
Heavy-duty, reliable design.
Several layout options available to fit in your footprint.
Thermal efficiencies to 90%.
High pressure and high process air temperature options available.
Access door options allow for easy cleaning and maintenance.
Rigorously tested and tuned, in-house, prior to shipment.