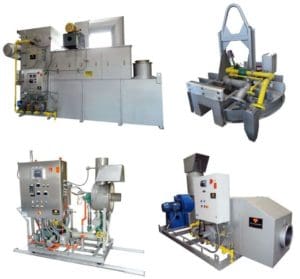 2019 Recap
2019 was an exceptional year! We are extremely thankful for our wonderful customers and employees. Working as a team, S&B delivered the best value process heat equipment and combustion services to countless industries, near and far, in 2019.
Stelter & Brinck employees not only rallied together in the work-place, but also in the community. S&B was elated with the results of our 5th annual company food drive; together we donated 2,000 non-perishables to a local nonprofit agency. The generosity of S&B employees didn't stop there; our employees sponsored Christmas for 21 families in need over the holiday season. We're proud of the generosity exhibited by S&B employees in 2019 and look forward to what we accomplish together in 2020!
Below are some images of the results of S&B's 2019 team efforts.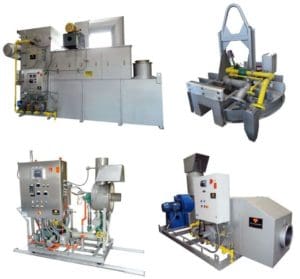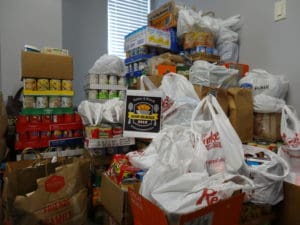 2020 Updates
Blog
We have so much to look forward to in 2020! You may have noticed that our blog hasn't been updated yet this year. But we have some very exciting news… we're going to overhaul our blog! While the aesthetics won't be altered much, the content and posting frequency will be changing. Stelter & Brinck is hoping these changes will allow readers to get more value and better process heating insight from our blog. So, please be patient as we implement the changes and feel free to let us know if you have any suggestions!
Open Positions
If you follow us on Facebook or LinkedIn, you may have noticed that we're hiring! We are seeking qualified candidates for our Field Service Technician position as well as a degreed Mechanical Engineer for our Project Engineer position. The job descriptions are below.
Project Design Engineer- Job Description
Are you interested in designing industrial equipment for virtually every industry? Do you like the challenge of designing products that vary by project? Do you want to see every project you design "come to life"? If so, you may be a perfect fit for Stelter & Brinck's Project Design Engineer.
Our Design Engineers enjoy the following benefits:
Company paid training
Competitive wage
401K
Health Care Insurance
Life Insurance
Vacation
Paid Holidays
Paid Sick days
Position Entails:
– Overall project design responsibility- you get to see what you've designed actually built.
– Critical design calculations, P&ID layout, and electrical design logic of combustion systems.
– Review of all design drawings for content accuracy of all critical information.
– Major Component Specification
– Work with other departments regarding assigned projects or estimates.
– Supervise designers throughout all phases of the assigned project.
Qualifications:
Bachelors Degree in Mechanical Engineering
2-5 years' experience in related field
Experience with designing electrical control circuits
Knowledge of AutoCAD software (Proficient in 3-D/ Inventor)
Knowledge of combustion systems, components, terminology, and practices
Field Service Technical Position- Job Description
Due to the continued demand for our quality equipment and excellent customer service we seek to add a Field Service Technician to our team.
Our Field Service Technicians enjoy the following benefits.
Opportunity to travel to field sites to provide our customers with combustion expertise
Company paid training
Competitive wage
Company Van with tools and supplies
Per Diem/Paid Expenses
Cell Phone/ Computer
401K with targeted 4% of compensation contributed by the company
Company supported Health Care Insurance
Life Insurance
Vacation
Paid Holidays
Paid Sick days
Position Entails
Field Service/Troubleshoot Combustion Systems (Natural Gas, Propane, Oil)
Interface with Engineering to accomplish required tasks
Willingness to travel to field sites
Qualifications
Electrical troubleshooting experience
Good computer skills, Word, Excel
Good people skills
Associate Degree in Electro-Mechanical studies or similar
Good Mechanical skills
Experience in Field service is a bonus
If you or someone you know is interested in either position, please contact us: https://stelterbrinck.com/send_resume.htm