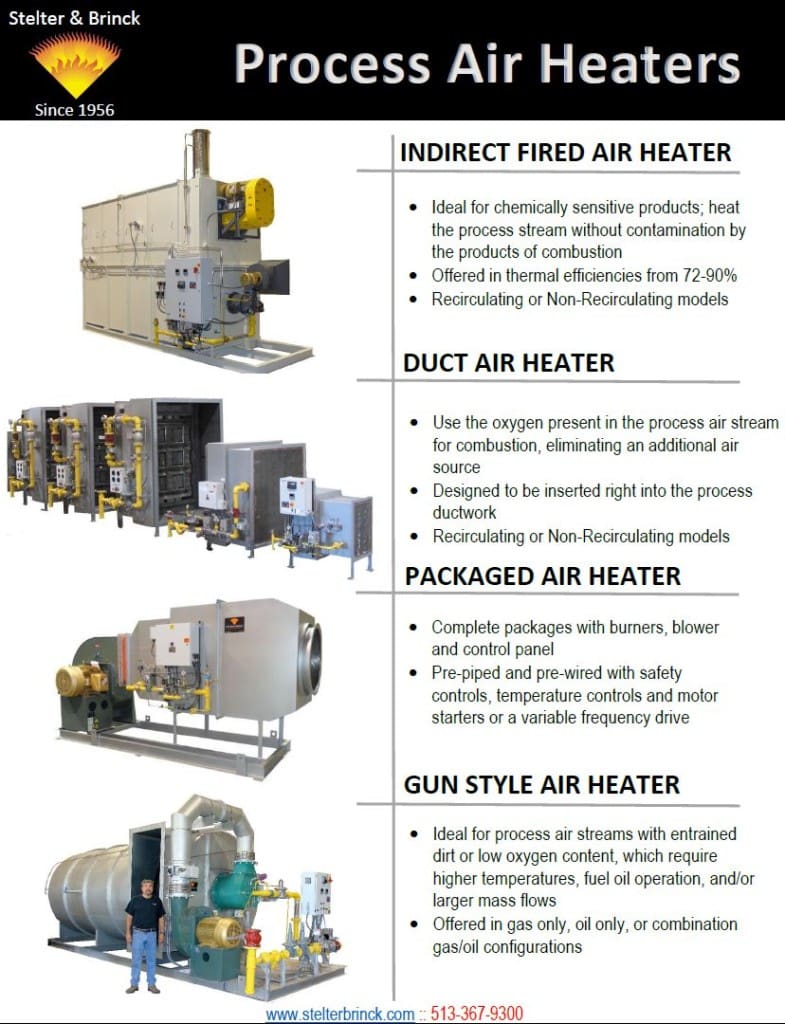 Stelter & Brinck designs and manufactures 4 types of air heaters: Indirect Fired, Duct, Packaged, and Gun Style. The Duct, Packaged and Gun Style units are all direct-fired process air heaters. Each of the 4 styles of heaters is custom designed for your application and available in different models.
1. Indirect Fired Air Heater is ideal for heat-sensitive products and is available in recirculating, non-recirculating, straight-through and USDA compliant models.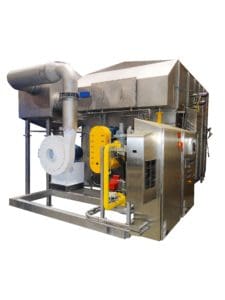 S&B Indirect Air Heater
2. The Duct Air Heater is a direct fired air heater is available in recirculating or non-recirculating models.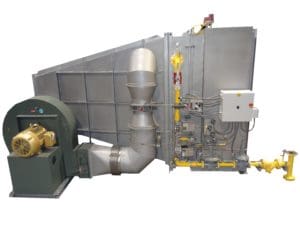 Low Emissions Duct Style Air Heater
3. Our Packaged Air Heater units are packaged with process blower on a skid.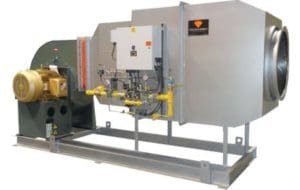 Packaged Process Air Heater
4. Stelter & Brinck Gun Style Air Heater is ideal for low oxygen or dirty process air streams and is available in gas only, oil only or combination gas/oil models.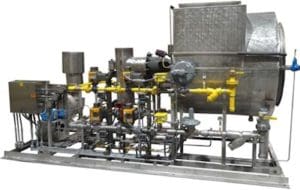 Stainless Steel Direct Fired Gun-Style Air Heater
Low NOx and CO emissions is an option for all S&B styles.
Infographic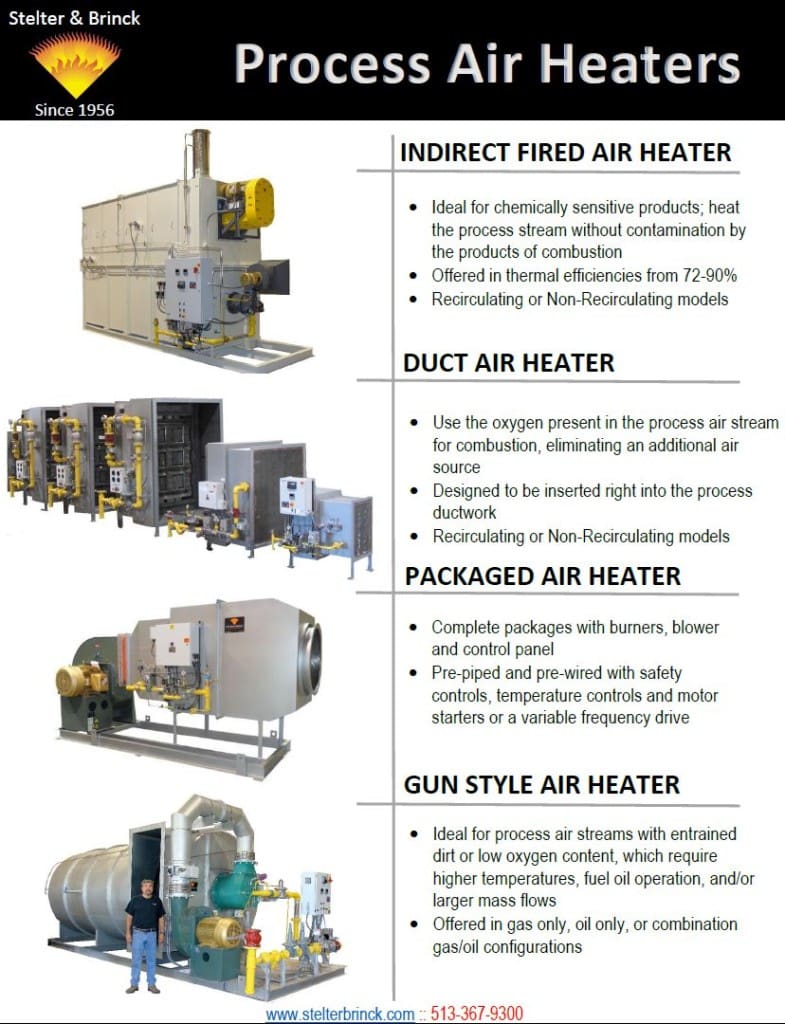 For more detailed information on these units, please visit our website or give us a call: 513-367-9300.