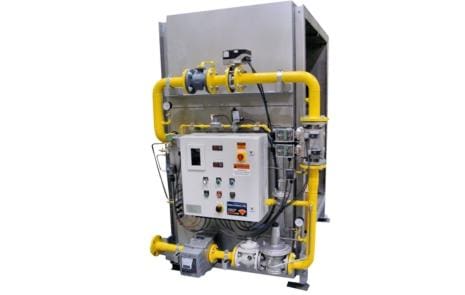 Stelter & Brinck designs and manufactures four types of air heaters: Indirect Fired, Duct, Packaged, and Gun Style. The Duct, Packaged, and Gun Style units are all direct-fired process air heaters. Each of the four styles of heaters is custom designed for your application and is available in different models.
Indirect Fired Air Heater is ideal for heat-sensitive products and is available in recirculating, non-recirculating, straight-through, and USDA compliant models.
The Duct Air Heater is a direct-fired air heater that is available in recirculating or non-recirculating models.
Our Packaged Air Heater units are packaged with a process blower on a skid.
Stelter & Brinck Gun Style Air Heater is ideal for low oxygen or dirty process air streams and is available in gas-only, oil-only, or combination gas/oil models.
Low NOx and CO emissions are an option for all S&B styles.
Infographic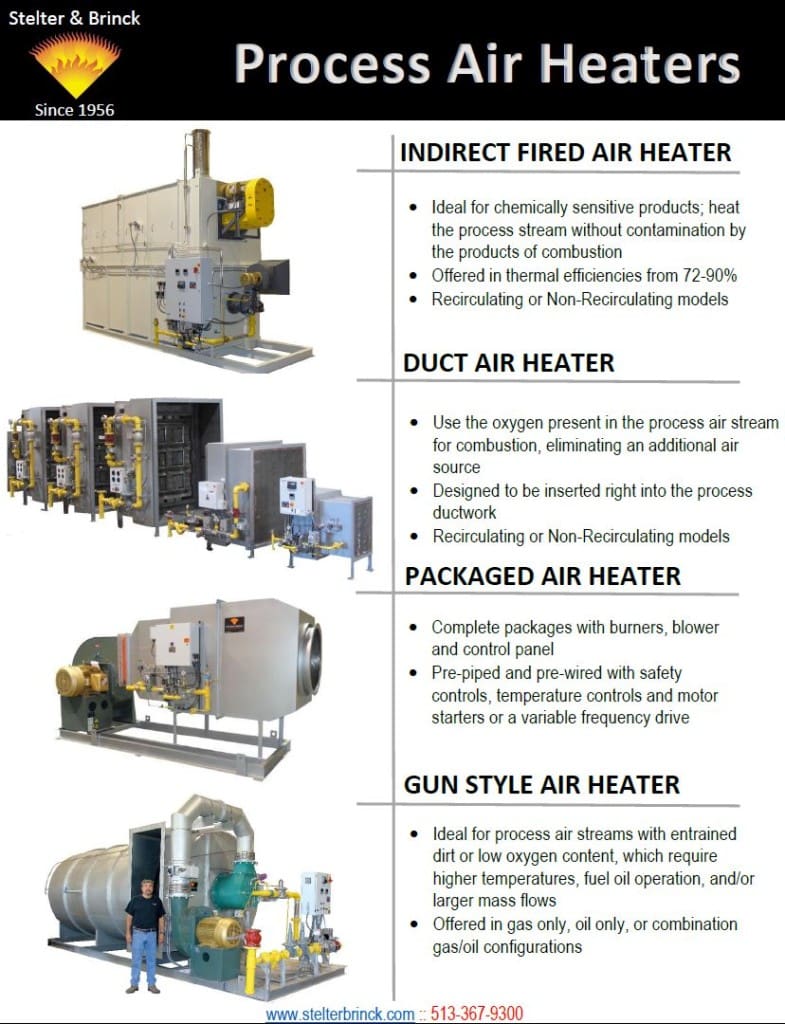 For more detailed information on these units, please visit our website or give us a call: (513) 367-9300.