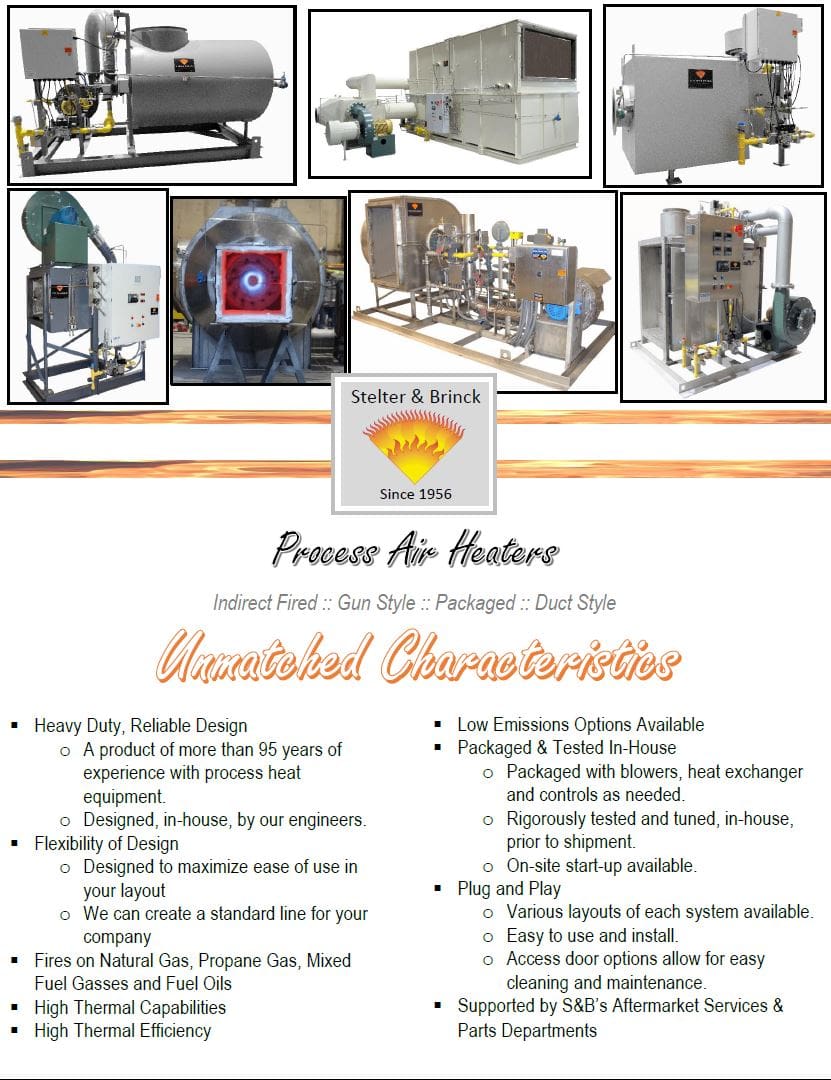 Stelter & Brinck process air heater types consist of indirect fired, gun style, packaged and duct style air heaters. Each of our air heaters is a product of over 95 years of combustion experience, is designed in-house by our engineers to be heavy duty, reliable and provide unmatched performance for your process.
Because each S&B heater is custom designed and built in-house, Stelter & Brinck is able to provide design flexibility with regards to your project and plant. Not only are various layouts of each system available, but every unit is built to maximize ease of use in your layout and we can also create a standard heater line for your company.
Our process air heaters fire on natural gas, propane gas, mixed fuel and fuel oils. The systems have high thermal capabilities and thermal efficiencies. Low emissions options are available for each type and model of indirect fired, gun style, packaged and duct style process air heater. Our heaters are complete packaged systems with blowers, heat exchanger and controls as needed.
Our air heaters are designed to be plug and play; easy to use and install. Access door options allow for easy cleaning and maintenance! Prior to shipment, all Stelter & Brinck equipment is rigorously tested and tuned with our exclusive quality control checklist. Once the heater has arrived to the end user, on-site start-up is available. S&B's Aftermarket Services and Parts Departments help to keep your system well-maintained and running efficiently.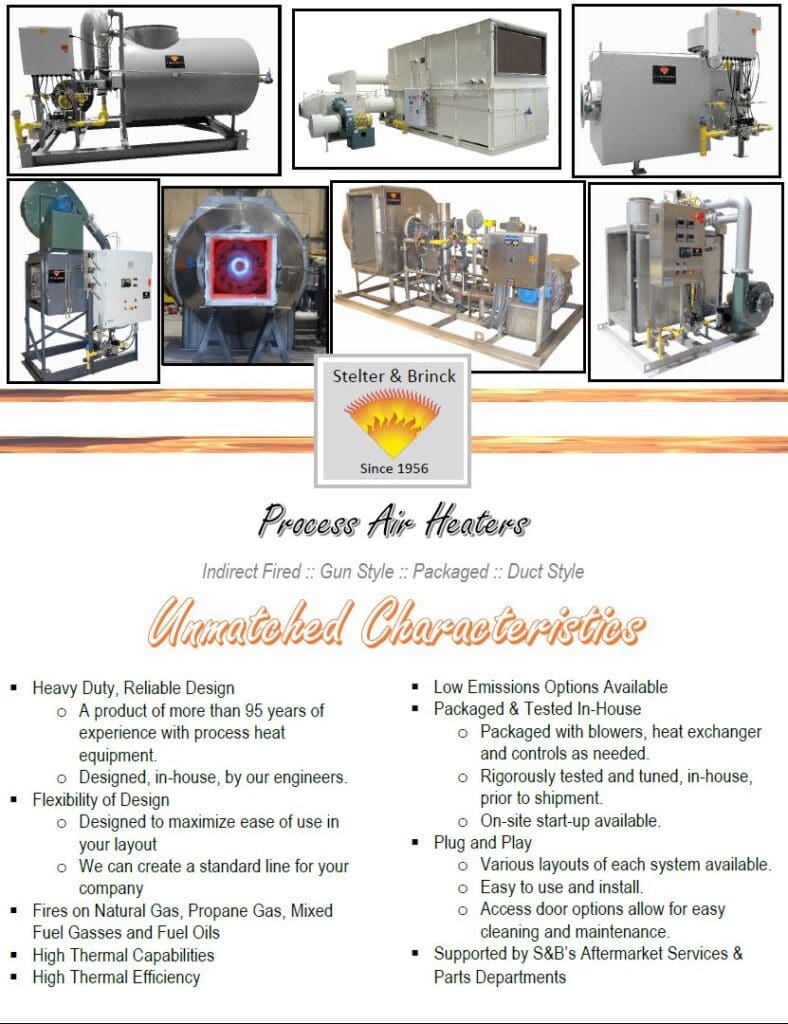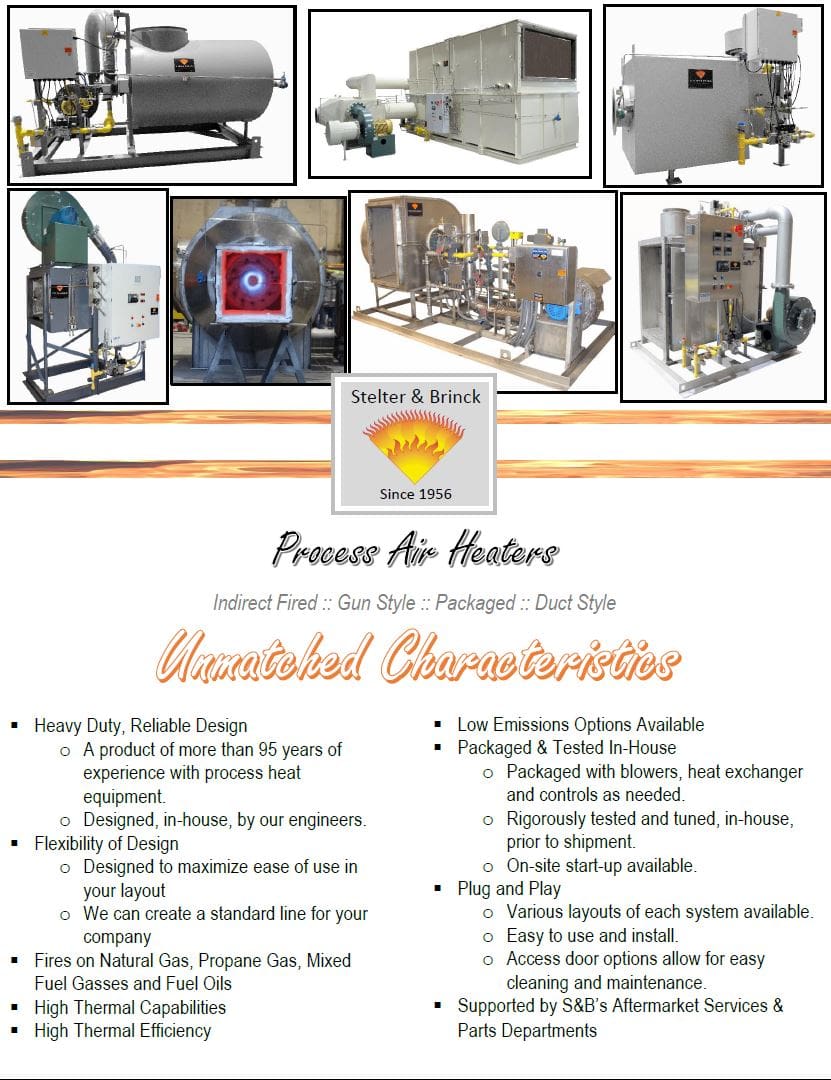 For questions or inquiries regarding a Stelter & Brinck air heater, feel free to visit our website or contact us at 513-367-9300.