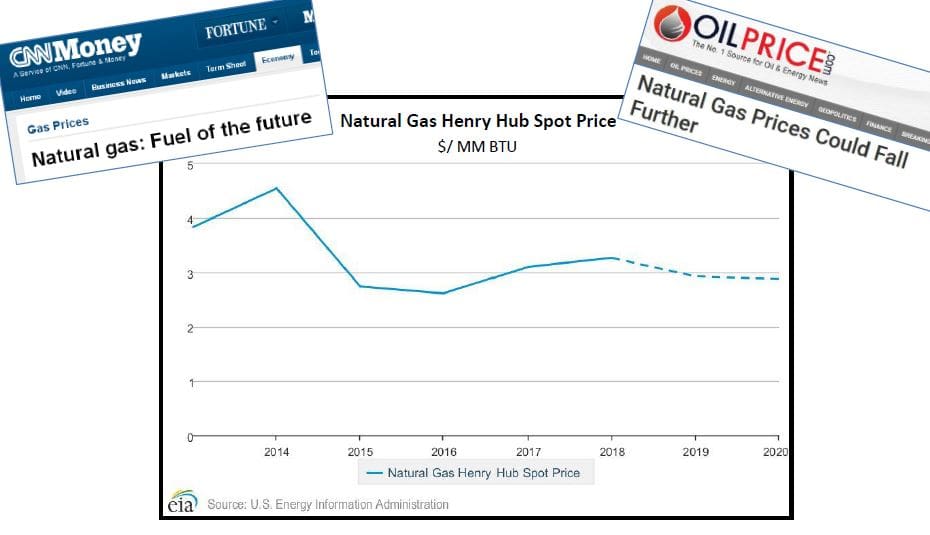 According to an article published by Thomas Publishing Company The United States produced record amounts of natural gas in 2018. This is great news for those using natural gas as their energy source since an increase in supply decreases prices!
For those still relying on electric power, we did a little digging to see what is predicted by Henry Hub Spot Prices of natural gas futures. As you can see in the graph below, it is believed that natural gas prices will continue to decrease into 2020!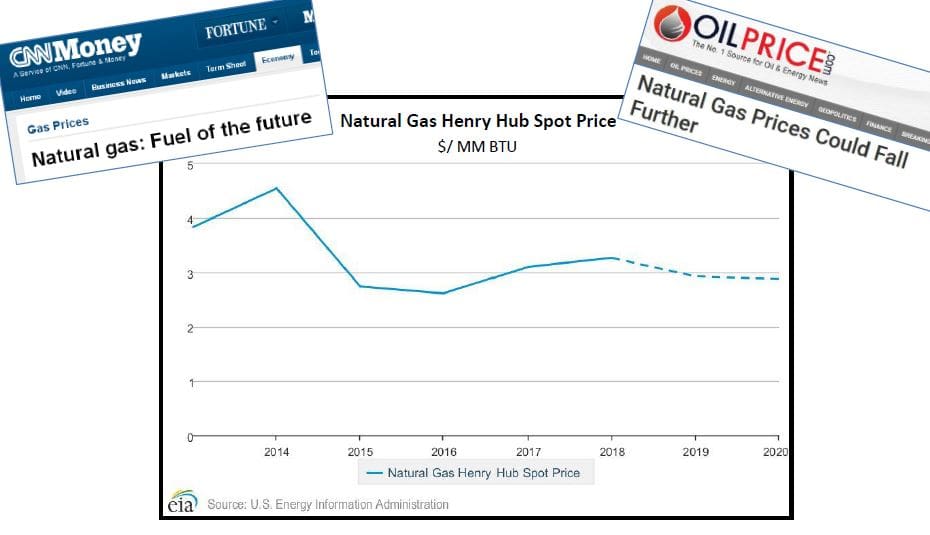 OilPrice.com has verified the Henry Hub Spot Price prediction claiming, "Natural Gas Prices Could Fall Further". In addition, CNN Money believes that natural gas will be the "Fuel of the future".
If you'd like to take advantage of low natural gas prices by converting your electric equipment, Stelter & Brinck can help! Below is an example of a Stelter & Brinck experience converting a heat treater's electric furnace to natural gas.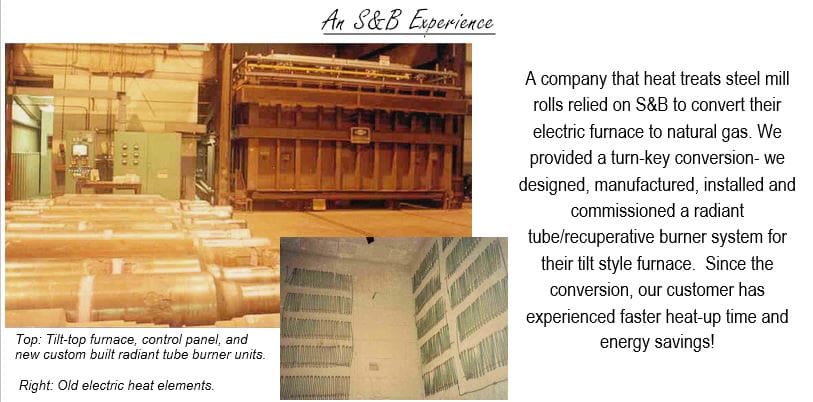 For more information on natural gas conversions, please visit Stelter & Brinck's website (https://stelterbrinck.com/specialty.htm#furnace-conversions) or call us at 513-367-9300.