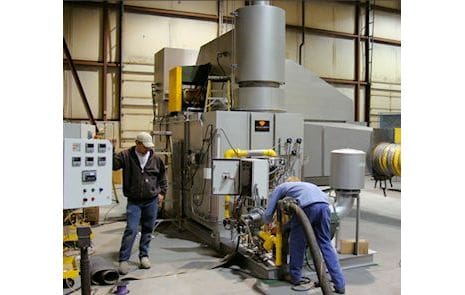 In today's economy, companies are doing more with less; businesses are finding ways to be more efficient with their resources in order to yield more output per capita. As a result, people in the workplace are delegated more responsibilities, cross-trained in various departments, and are busier than ever before. If scheduling preventative maintenance on the plant's combustion systems is just one of the numerous tasks an employee is responsible for, it may get overlooked and often forgotten. If the equipment is up and running, preventative maintenance measures often take a back-seat to other priorities or sudden emergencies. However, skipping these scheduled maintenance checks can result in unexpected downtime, which could have been prevented with a visit from a combustion service company.
It's no secret that PMs are beneficial, but is your plant's combustion equipment maintained regularly (at least annually- as required by the NFPA)? Are you having it serviced by an outside company? Are you partnering together with your combustion company or do you view your service provider as a vendor?
Vendors supply a service to your plant, and move onto their next job. Stelter & Brinck's goal is a partnerships with our customers – we want to work in unity with you in order to achieve your combustion system goals. Below are the benefits of a service partnership with Stelter & Brinck:
We make scheduling PMs easy for you- we develop PM schedules to fit your needs, remind you when you're due for your next PM and follow-up after each visit.
Reduce time spent on combustion issues- we will be tending to your combustion needs, so you will have more time to focus on other job tasks!
Transfer your combustion issues to us with confidence- we have over 90 years of experience in the combustion industry. Our service technicians have experience with many types of burners and controls and are backed by our in-house engineering department.
You'll become more aware of your system- we provide in-depth technical reports after every visit. S&B's reports cover very detailed information on each piece of your equipment, enabling us to spot trends in your process performance and suggest upgrades where necessary.
You can rely on us for all of your combustion needs- unlike other combustion service companies, we design and manufacture our own line of combustion equipment and can provide various other aftermarket services, beside PMs (see prior blog post).
Our network spans the globe- if your company has multiple plants, our service technicians can travel to your sister sites, regardless of location.
We work with you towards the same goal- Our goal is to deliver the best value service, helping you to maximize operational efficiency by improving reliability.
If you have any questions about Stelter & Brinck's services or would like to partner with us, please call us at 513-367-9300 or visit our combustion service webpage.