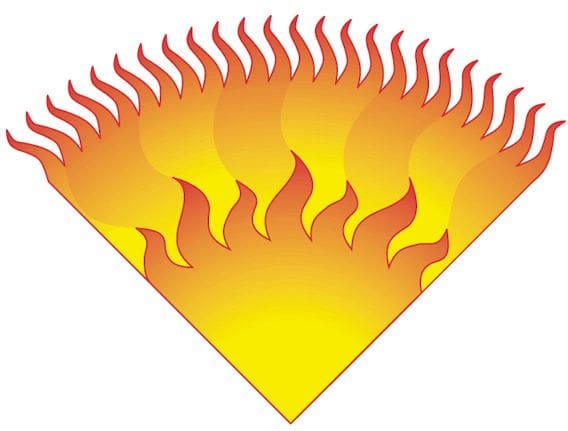 Welcome
Hello! It's been a while since our last post; we're updating our blog to provide you with higher quality information with regards to:
Company information, updates and news (see below)
Stelter & Brinck's product lines (see below)
Stelter & Brinck's product applications
Process heating industry tips and tricks
Interesting pictures and projects
Customer testimonials
White papers
Reviews of articles
Answers to reader questions
And other information regarding Stelter & Brinck, manufacturing and the process heating industry.
Since we're refreshing our blog, we'd also like to refresh you on our company- Stelter & Brinck- our history, our products and what to expect when working with Stelter & Brinck.
History of S&B
Stelter & Brinck was founded by Henry Stelter & Larry Brinck. S&B was started in 1922 as a manufacturer's representative agency, selling the first burners and combustion parts. Over time, Stelter & Brinck came to be recognized for their engineering know-how, high quality products and customer service. This led S&B's numerous customers to look to them for not only their engineering expertise and combustion components, but for equipment sub-assemblies as well. Thus began Stelter & Brinck's evolution from a manufacturing representative to an original equipment manufacturer.
While Stelter & Brinck still provided parts, S&B began designing and manufacturing larger, more complex equipment in the early 1970's. It was in 1990's that S&B introduced combustion field services.
Stelter & Brinck has certainly come a long way, and is looking forward to the future.
S&B's Repertoire of Process Heat Equipment and Combustion Field Services
As mentioned in our previous blog, Stelter & Brinck is a supplier of industrial process heat equipment and combustion field services, such as:
Indirect Air Heaters: Non-Recirculating, Recirculating (can be built to be USDA compliant), & Straight-Trough Indirect Fired Air Heaters
Direct Fired Air Heaters: Duct style and Packaged Industrial Air Heaters
Gun Style Process Air Heaters: For gaseous and/or liquid fuels
Environmental Systems: Thermal Oxidizers, Catalytic Oxidizers and Afterburners
Integrated Packaged Combustion Systems: Skidded and Modular
Mill Equipment: Tundish and Ladle Preheaters and Dryers , Scrap Preheaters, Sow Dryers, SEN/SES Preheaters, Paste Heaters, Crucible Ovens and Furnaces
Specialty Ovens and Furnaces
In-House Equipment Test-Firing: Fuel Oil, Natural Gas, and Propane Testing -Capable of Duplicating Overseas Power
Industrial Burner Service: Preventative Maintenance, Safety Audits and Burner Tuning, Combustion System Rebuilds/ Upgrades/ Retrofitting/ Repairs
Combustion Systems: Packaged Combustion Systems, Skidded Valve Trains, Control Panels
Combustion Equipment Parts
Today, Stelter & Brinck manufactures various lines of process heat equipment and has thousands of units, present in numerous industries. S&B also provides combustion field services and equipment parts to various customers, world-wide. We're continuously working to improve our products and services, and always looking for new solutions for the process heating industry.
What Should I Expect When Working with Stelter & Brinck?
Selecting an original equipment manufacturer for your process heat equipment can be difficult. There are many factors to take into consideration: What is the OEM's history in the market? What type of experience do they have? Will the project go smoothly? Will it be done right, on-time? What are their terms & conditions? What value do they provide to your company? Are they easy to work with and get ahold of? Are they open and honest? Do they provide field services? … and the list goes on!
Purchasing equipment obviously isn't a simple decision. Therefore, Stelter & Brinck has created the following simple 8 Step Project Timeline to give potential customers an idea of what to expect when working in conjunction with S&B. We strive to partner with our customers; you can expect open and honest communication throughout each step listen below.
Step 1: After customer places order, business terms are confirmed and process data is finalized.
Step 2: S&B engineering drawings and plans are submitted to the customer for approval.
Step 3: S&B's 3D drawings are submitted to the customer for approval.
Step 4: Approved designs are put into manufacture.
Step 5: Equipment is test-fired in-house (S&B's capabilities: fuel oil/ natural gas/ propane testing, mimic overseas power with in-house generator, test-fire data is logged and recorded).
Step 6: Detailed electronic instruction manual, which includes start-up/ shut-down procedures and a troubleshooting guide, is delivered to customer.
Step 7: Equipment is delivered on-time.
Step 8: S&B's technicians are able to install and start-up and maintain your new equipment.
Most OEM's believe once their equipment is running in the field, their job is complete. However, our goal is to deliver the best value by helping our clients to do more business more profitably. In order to meet this goal, Stelter & Brinck offers aftermarket services, so our clients can focus on their core business and rely on us for all of their combustion needs! S&B offers customers field service and parts keep your combustion system operating at peak efficiency after installation and start-up.
For more information about Stelter & Brinck or for questions, feel free to contact us!