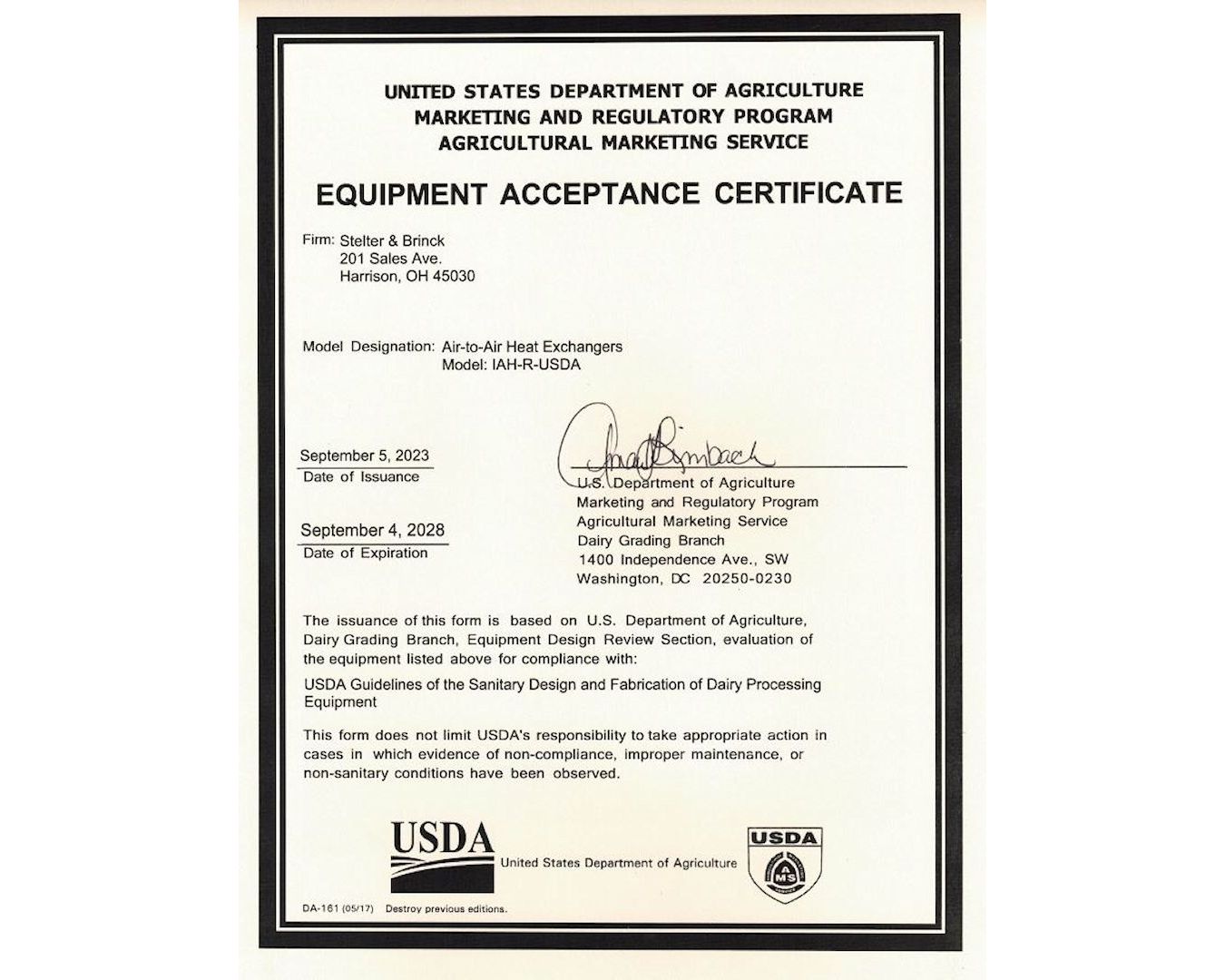 Looking for an indirect hot air source for USDA dairy applications? After a thorough evaluation, Stelter & Brinck's indirect fired air heater, model IAH-R-USDA, has been awarded an equipment certificate from the United States Department of Agriculture (USDA) Dairy Equipment Review Program.
The USDA Dairy Plant Survey Program is widely used in the dairy industry as a means for producing uniform products that will meet specific dairy grading requirements. USDA-approved plants are inspected and graded on factors that would affect the quality and freshness of the end product- raw material, sanitation, plant conditions and equipment and processing procedures. In order for the IAH-R-USDA design & fabrication to be considered for USDA acceptance, a specialist carefully reviewed Stelter & Brinck's engineering drawings and then completed a comprehensive evaluation of the equipment, on-site, at S&B's manufacturing facilities. After completing the examinations, the specialist granted Stelter & Brinck's IAH-R-USDA acceptable for use in USDA applications.
For more detailed features of our USDA approved hot side recirculating indirect fired air heater, give us a call or visit our website.