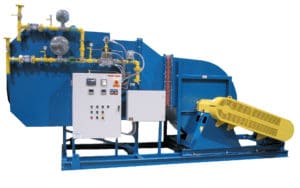 Packaged Air Heaters are a type of Direct Fired Air Heaters, used in industries such as: chemicals, dyes, paints, molds, ect. Packaged Process Air Heaters are "all in one" systems- skidded, packaged units- comprised of a direct fired burner, process supply blower, valve train and control panel.
Stelter & Brinck Packaged Air Heaters can be natural gas, propane or butane fired. We can design and build these heaters to be high temperature, low emissions and of stainless steel construction per your unique application. They are designed to be easy to use and install, built as a package to be able to plug and play.
Stelter & Brinck Packaged Air Heater Features and Benefits:
Flexible Design- High Thermal Turndown Standard & Customizable per Customer's Requirements
Fires on Natural Gas, Propane or Butane
Low Emissions Option Available
Packaged Heaters
Complete with process controls. UL 508A priced per request.
Packaged with process air blower, air heat burners and gas controls.
Arrives on-site prewired, pre-piped and having been test fired at Stelter & Brinck.
Include insulated outlet transition with protective metallic skin as an option.
On-site start-up and on-going maintenance available.
Plug & Play
Single point fuel connection.
Built to meet your construction standard requirements.
Easy to use and install.
Rigorously tested & tuned, in-house, prior to shipment by our internal Quality Control Team.
Packaged with process blower & 3 phase moto controls.
S&B Packaged Direct Fired Air Heater Pictures: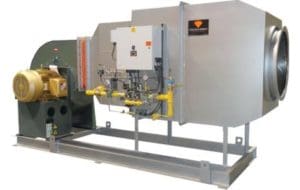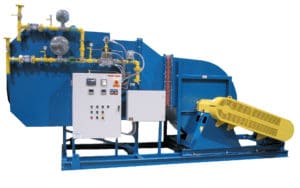 Packaged Air Heater Video:
https://www.youtube.com/watch?v=cUm1GtfSlZU
All of Stelter & Brinck's process air heaters are custom designed and built according to the end use. We'd be happy to discuss your application and help you to select which air heater best suites your heating needs.